October 2015 Album & Event News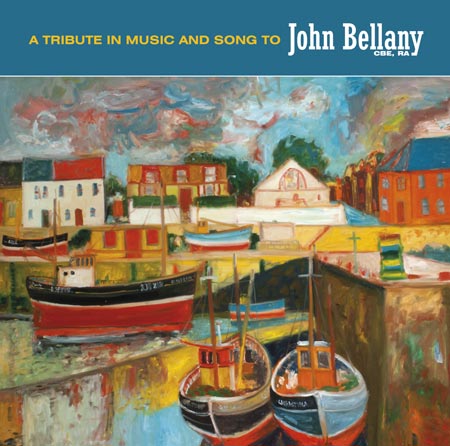 Posted: 20th October 2015
The Greentrax application for funding to Creative Scotland for the project Scotia Nova - Songs For The Early Days of a Better Nation has been turned down but we are forging ahead with it, despite the much-needed funding. There will be some 16/17 tracks on the album, most of which have been recorded by Ian McCalman at his Kevock Digital Studio.
A concert of the same title will be presented in the Strathclyde Suite at Celtic Connections on 20th January 2016. The singer/songwriters who were successful in having their songs selected and recorded for the album are: Fiona J Mackenzie, Gill Bowman, Mairi Campbell & Dave Francis, Yvonne Lyon, David Lyon, Brian McNeill, Ian McCalman, Findlay Napier, Iain MacDonald, Duncan McCrone & Cy Jack, Scott Murray, Simon Kempston, Frank Rae, Chris Finnegan, Charlie Milne and poet Alistair Findlay. Most have also agreed to take part in the Celtic Connections Concert, which will be produced by Ian McCalman with Gary West acting as linkman.
The launch of A Tribute in Music and Song to John Bellany was held in The John Bellany Day Centre, Port Seton on Thursday 1st October 2015, and was a huge success. The guests included John's widow Helen and other members of the family, who all love the album. There were songs from Alex Hodgson and Simon Kempston, plus a tune from Hamish Moore, and the Day Centre folk were persuaded to sing The Boatie Rows (on the album). The album contains a fine collection of John Bellany favourites, including a stunning version of Moon River by Siobhan Miller. This track in particular has been getting a lot of attention on radio.
Ian Green is hoping to attend the 2015 Scots Trad Music Awards to be held in The Caird Hall, Dundee on Saturday 5th December 2015, when Greentrax will share a table with the Gordon Duncan Memorial Trust members. Ian had to pull out of the 2014 Awards at the last minute due to wife June's ill-health.
Gordon Duncan's tunes continue to be recorded by artists and groups all over the world and very soon a second book of Gordon's tunes will be published by the Trust.