Dougie Mackenzie & Brian Miller Edinburgh Fringe performance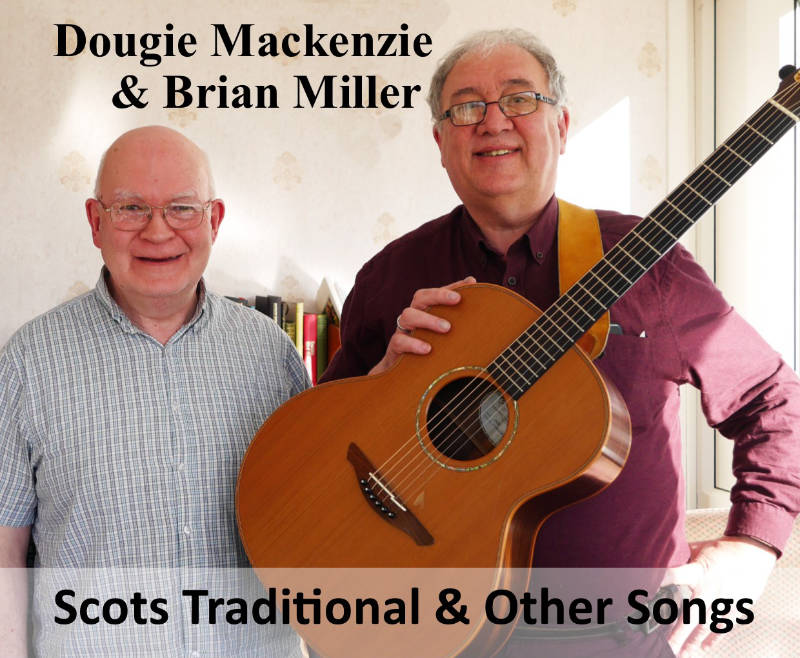 Posted:
Dougie Mackenzie & Brian Miller are giving one performance only at the Acoustic Music Centre at the Edinburgh Festival Fringe on Sunday 14th August 2022 at 4pm.
Venue 138 @ UCC, 14 Royal Terrace, Edinburgh EH7 5AB.
Tickets are £12 or £10 concession, available from the Fringe box office or call 07391 101276.
See also their online booking page at the Edinburgh Fringe site.
Scots traditional and other songs.
See Dougie Mackenzie's Facebook page and Brian Miller's page on Temple Records.