December 2022 News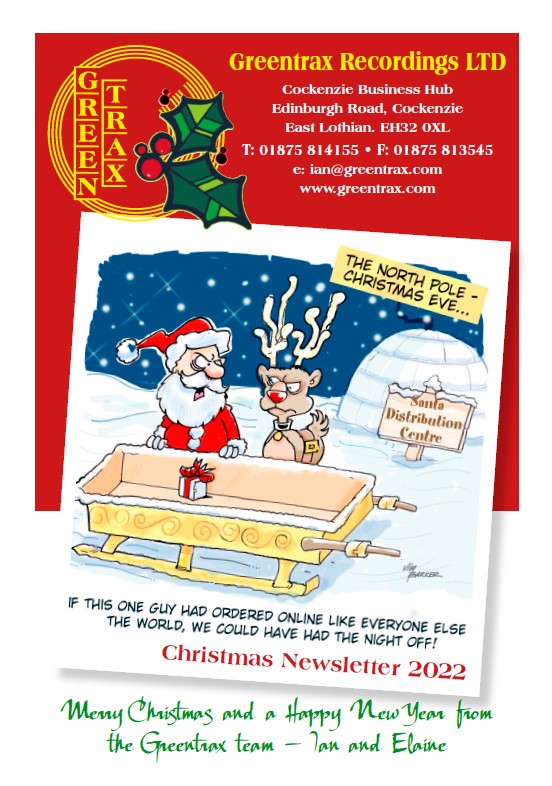 Posted:
View or download our Christmas 2022 Newsletter (pdf format) with news on artists, releases and events, and also our Top 20 Albums in 2022.
2023 will see the release of a Davy Steele compilation album, from his solo and group recordings. Also a new album from East Lothian singer-songwriter Alex Hodgson, plus a new collection from Rod Paterson.
Our Christmas Special Offer continues to sell well and extends until 14th January 2023.
Ian Green's Pick Of The Month for December 2022 is Fiona J Mackenzie - Tac' An Teine. A highly acclaimed album of Gaelic song with sixteen tracks. Several session musicians back Fiona's fine voice. Available at the sale price of £11.00 throughout December. See all available Fiona J Mackenzie albums on Greentrax listed in our Gaelic Song section.
Elaine and Ian wish everyone a Very Merry Christmas and a Healthy and Happy New Year in 2023!