Hamish Henderson Night at Celtic Connections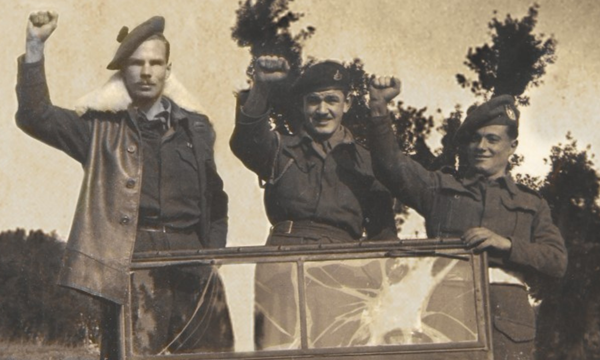 Posted:
A Hamish Henderson Night: Ballad of the Banffies takes place at the next Celtic Connections festival in Glasgow.
The concert is on Sunday 22nd January at 8pm in the Strathclyde Suite of the Glasgow Royal Concert Hall - book tickets here.
Twenty years on from the landmark Greentrax tribute album A' The Bairns O Adam, honouring the late great singer, songwriter, poet, folklorist and activist Hamish Henderson, a line-up of top Scots singers and musicians reprise their roles on 2021's follow-up collection Ballad of the Banffies.
Malinky's Fiona Hunter, Deaf Shepherd's John Morran and rising star Cameron Dixon perform fresh settings of well-kent Henderson songs like Banks of Sicily and The Speakin Heart alongside little-known treasures, interwoven with readings of Henderson's poetry by the producer of the two albums, renowned Scots scholar Dr Fred Freeman.
Instrumental accompaniment and interludes come from the equally crack team of Marc Duff (whistles), Frank MacLaughlin (guitar), Euan MacLaughlin (fiddle/banjo), Richard Werner (percussion) and Angus Lyon (accordion/keyboards).