Celebrating 30 Years in 2016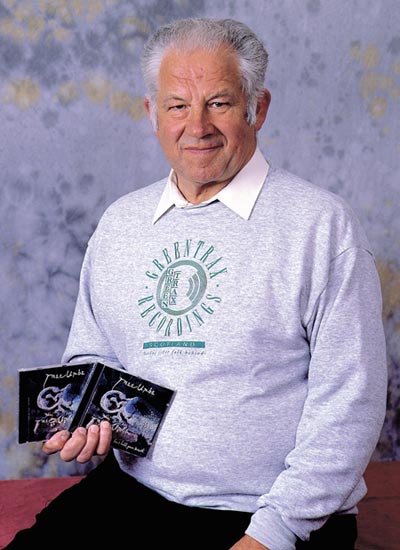 Posted: 11th July 2016
Greentrax Recordings Ltd celebrates its 30th Anniversary in 2016 - it is now regarded by many as Scotland's leading traditional music record company and one of the largest independents in the UK.
At thirty years, Greentrax continues to lead the way with wide-ranging releases, from the very traditional to the most contemporary. In addition to the Greentrax label, there is also the G2 Label, Culburnie (licensed from Alasdair Fraser), the Scottish Tradition Series (from the School of Scottish Studies Sound Archive) and the budget priced Celtic Collections Series. Culburnie Records also celebrates its 30th anniversary in 2016 and an excellent relationship exists between the two companies.
In thirty years Greentrax has released close on 500 albums and the current Greentrax catalogue contains an amazing mix of Scottish and other music. A full colour catalogue is maintained along with a complete numerical list.
To celebrate the anniversary, Greentrax Recordings is releasing a very special double CD album of tracks selected by Ian Green from the many "special projects" undertaken in 30 years. The compilation includes 30 tracks from such acclaimed albums as Gaelic Women, Scots Women, Scottish Women, Steele The Show, Bah! Humbug, Far, Far From Ypres, The Eric Bogle Box Set, Guitar Music From Scotland, Scots In The Spanish Civil War, the three Tapestry albums, the Culburnie and G2 labels and much, much more.
The many awards bestowed on Greentrax Recordings and Ian Green personally include The Hamish Henderson Award for Services to Traditional Music, entry into The Scottish Traditional Music Hall of Fame, an Honorary Doctorate from the Royal Scottish Academy of Music & Drama plus more recently the prestigious Hands Up For Trad Landmark Award. Ian also received the Local Business Hero Award from The Midlothian & East Lothian Chamber of Commerce in 2014. Greentrax artists have also received individual awards but too many to list here.
Ian Green's autobiography Fuzz To Folk - Trax Of My Life, published by Luath Press in 2010, was Book Of The Month in The Scots Magazine for April 2011. It was also selected as one of the books in the 2011 Scottish Libraries Summer Reads promotion, being made immediately available in every Scottish library. Several five star reviews can be seen on the Fuzz To Folk listing on Amazon. Greentrax is re-launching Ian's autobiography in this anniversary year, and copies are also available to order online here.
The slimmed-down Greentrax team these days consists of June Green (director), Elaine Sunter (accounts & royalties) and Pat Clark (mail order & mailouts). Ian Green is the founder of the company and Managing Director.
Top photo: A younger Ian Green!
Below: June and "Doctor Ian" at the RSAMD