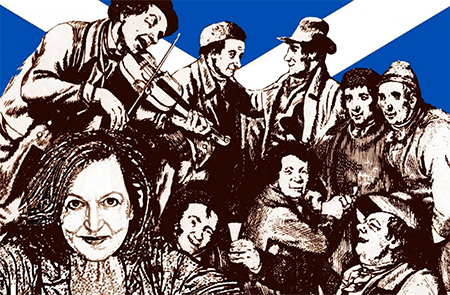 Posted: 27th March 2019
The Queen's Hall, Edinburgh - Monday 12th August 2019, 8:00pm
Forty Scottish folk stars singers on-stage including Barbara Dickson, Archie Fisher, Adam McNaughtan, Dick Gaughan, Arthur Johnstone, Ian McCalman and Canadian Iain Rankin, singing the great songs they sang in the 1960s.
If you were around then and can't remember that era, you were probably in Sandy Bell's bar with that lot, singing just for the joy of it. Many classic traditional and contemporary chorus songs will be reprised and you're invited to join in.
The award-winning Far, Far From Ypres choir will be there plus superb surprise guests.