November 2013 Album & Staff News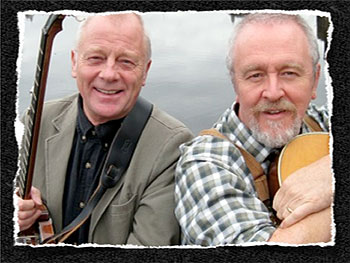 Posted: 8th November 2013
The Scottish Diaspora double CD album (for the price of one CD) is in preparation for February 2014 release. Tracks have been selected, a front cover chosen and this will be off to the factory soon. Much research went into this album, which is full of surprises and quite unique.
Rottenrow Born is a CD and DVD combination by Ian Bruce and Ian Walker, receiving its finishing touches for a February 2014 release. Since the duo reformed, they have been getting a big reaction to their new songs which will be featured on the CD. The DVD will feature mainly their older material.
Welcome back to to Elaine (Accounts & Royalties) who has been on sickness leave since July and was in hospital for several weeks recovering from a major operation. The rest of the Greentrax team welcomed Elaine back in October and already our systems are working more efficiently! Thanks to those who sent good wishes to Elaine.
'Auld Greenie' - Ian Green - is 80 in January but still at the helm, and his book Fuzz To Folk continues to sell.