Kathleen MacInnes in Concert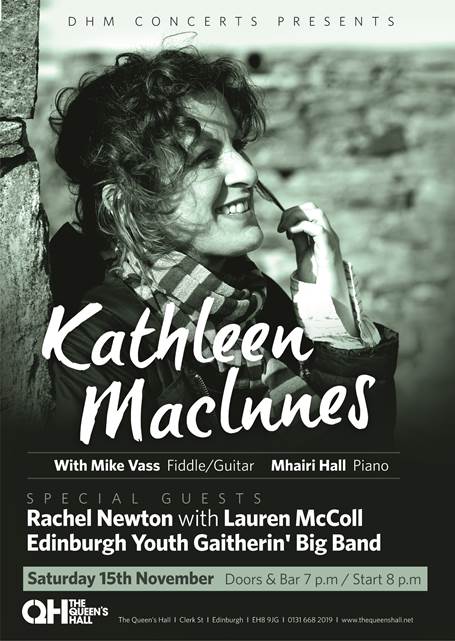 Posted: 26th August 2014
​Gaelic singer Kathleen MacInnes will be performing at The Queen's Hall in Edinburgh on Saturday 15th November 2014 (doors and bar 7pm, start 8pm) - book tickets online here.
Kathleen will be accompanied by Mike Vass (fiddle, guitar) and Mhairi Hall (piano). Special guests on the night are Rachel Newton with Lauren McColl, and Edinburgh Youth Gaitherin' Big Band.
Presented by DHM Concerts.