Death of Jean Redpath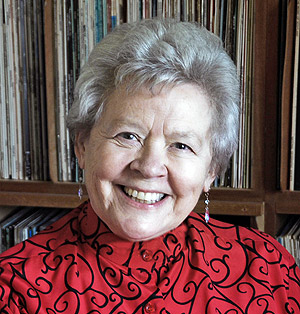 Posted: 22nd August 2014
It was with great sadness that I learned this morning of the death of my friend and Greentrax artist Jean Redpath. She died in a hospice in Arizona, USA, during the afternoon of 21st August after a fairly long illness. Jean was a lovely person and never failed to phone me when she came home annually for a holiday in Scotland - to what had been her Mum's house in Elie, Fife. Most of her time was spent in the USA where she toured tirelessly but she also attained international recognition as a singer and ambassador of Scottish song. Her MBE was indeed well deserved. She called me some weeks ago when she was again in Scotland and it seemed she was saying 'Goodbye'. I will greatly miss this lovely, warm person. Rest in peace Jean.
Ian Green
Jean Redpath was cremated in Arizona, USA. Her ashes will be returned to Scotland to be buried with her father.
Cards may be sent to us here at Greentrax Recordings Ltd and we will send them on to Jean's brother Sandy Redpath.
We currently have no information about any Memorial Service.