John Bellany Tribute Album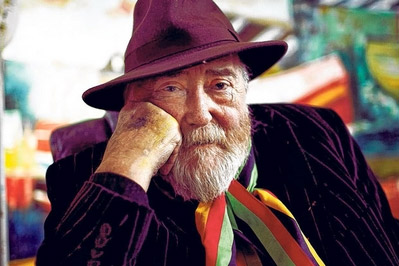 Posted: 29th July 2015
The 3 Harbours Arts Festival in East Lothian featured the late artist John Bellany this year, and asked Greentrax to compile an album of his favourite music and songs as a tribute to this artist of international renown. This compilation album A Tribute In Music And Song To John Bellany is progressing and should be available before the end of 2015.
Tracks have been licensed from other labels, creamed from the Greentrax back catalogue and specially recorded for the album, including a stunning recording by Siobhan Miller.
There are also new songs by Ian McCalman and Alex Hodgson, musical tributes by Hamish Moore, Stuart Eydmann and Eddie McGuire - and much more.
The front cover image will be from one of John's paintings: Port Seton Harbour.