October 2016 News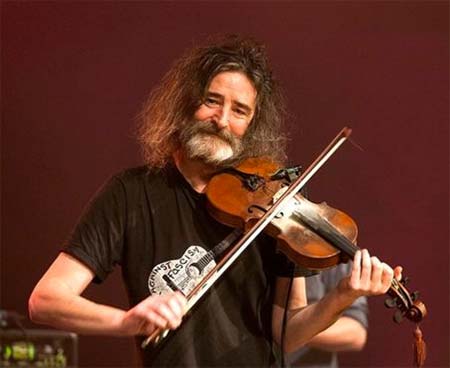 Posted:
Ian Green was saddened by Angus R Grant's death. He was a lovely man and a very talented musician.
---
Greentrax 30th Anniversary – The Special Projects
: "Greentrax Recordings are celebrating their 30th anniversary, and during those years have not only released albums by many individuals and groups, but also numerous 'special project' CDs. They're marking their milestone with a low-priced double CD featuring 30 tracks from those project albums, as a fascinating snapshot of their history. These albums include
Aly Bain & Friends, Scots Women, Far, Far From Ypres, Gaelic Women, The Scottish Diaspora, the whole Scottish Tradition series
and too many more to mention. The artists on the compilation range from
Lizzie Higgins to Dick Gaughan, Ishbel MacAskill to Gordon Duncan, Alasdair Fraser to Eric Bogle, Brian McNeill to Siobhan Miller, Tony McManus to The McCalmans
- you get the picture. All in all a remarkable collection of material carefully selected and put together by Ian Green, in a varied but surprisingly cohesive listening experience. Pretty good Christmas presents for all your mates, I reckon."
(Bob Walton, fRoots Magazine)
---
The Edinburgh City Police Pipe Band - Revisited album received an excellent review by Chris MacKenzie in the recent issue of Piping Today (issue 82). There was also an excellent six page feature, consisting of photos, album covers and an extensive interview with Pipe Major Iain McLeod by Andrew Bova.
---
The recently released album Voices by Eric Bogle with John Munro continues to sell well, as does Greentrax 30th Anniversary Collection - The Special Projects which is currently available as a free special offer with any two other albums from the Greentrax catalogue.
---
The Great Tapestry of Scotland is apparently in store at present, after an extensive tour of Scotland and beyond, while it is decided where the Tapestry should be on permanent exhibition in the Scottish Borders. The Music and Song of The Great Tapestry of Scotland is a double CD of songs representing many of the panels of the Tapestry and released in association with it.
---
Greentrax is again sponsoring an award at the Scots Trad Music Awards which this year will be held in the Caird Hall, Dundee, on Saturday, 3rd December 2016. Performers on the night are expected to include the Scott Wood Band, Songs Of Separation, Wilma Kennedy, Halton Quartet, Mohsen Amini, Abercraig (young musicians from Tayside), Tryst (10 amazing pipers), Dallahan and more to be announced. There will also be a late night ceilidh after the Awards until 1am. Ian Green, who missed the last two Awards, due to family illness, hopes to attend on this occasion and meet many of his friends from around Scotland. The nominations for the 16 awards have opened and voting goes live on 1st November. You can find out more about the 2016 Awards and buy tickets (£22) here.
---
Legend Robbie Shepherd MBE has recently retired from Take The Floor, BBC Radio Scotland's flagship Scottish dance band programme. Robbie has been presenting the programme since the early 1980s and his wonderful, couthy style of presentation will be greatly missed by everyone on the Scottish traditional music scene. Robbie has received many awards over the years and was recently presented with the Landmark Award by Simon Thoumire of Hands Up For Trad. He is also an author and writer for the The Press and Journal. At the moment Esma Shepherd, Robbie's charming wife, is in hospital because of a hip replacement which has gone wrong. We wish Esma a speedy recovery and best wishes to Robbie in the future. There is one thing certain - Robbie will not go into full retirement. Ian Green had the pleasure of being interviewed on several occasions by Robbie and always found it an enjoyable and relaxed experience. The new presenter of Take The Floor will be Gary Innes.