Benefit Concert for Dick Gaughan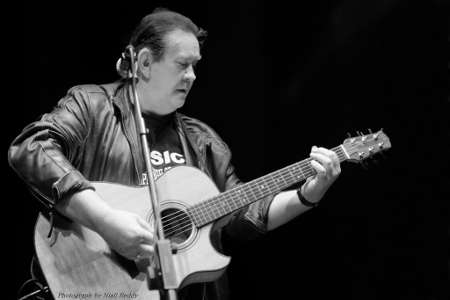 Posted:
Illness has curtailed the activities one of Edinburgh's greatest performers, Dick Gaughan, but not before some old pals and fans have rallied to help.
A benefit concert on Sunday 27th November 2016 (7.30pm) at Edinburgh's Festival Theatre will feature Billy Bragg, Phil Cunningham & Aly Bain, Karine Polwart and Eddi Reader (plus more friends to be confirmed) and will be compered by Elaine C Smith.
See the event on Facebook and buy tickets from the Festival Theatre.
Billy Bragg, a long-time admirer of Dick Gaughan, has been well known since the 1980s when he burst into a fraught political decade and became very quickly recognised for his songs presenting "the perfect Venn diagram between the political and the personal" (The Guardian).
Phil & Aly have been life-long friends of Dick's since the 1970s when Aly and Dick were members of the renowned folk group Boys Of The Lough.
Karine Polwart has long been a fan of Dick's and in the past 20 years or so has become a very well-known award-winning performer.
Photo by Niall Reddy.