Artist Performances in August 2018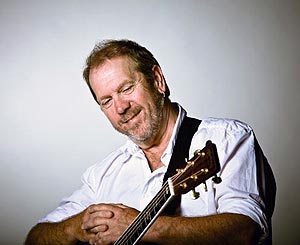 Posted:
The Acoustic Music Centre - now at UCC, 14 Royal Terrace, Edinburgh - is again one of the venues for Edinburgh Festival Fringe in August. Amongst the many highlights will be a show on 23rd August titled Festival Lights - The Songs Of Nick Keir, presented by The Quiggs, Sangsters and Dick Gaughan. In 2017 Greentrax released A Double Album Reflecting The Talents of Nick Keir. This remarkable 2CD collection is available for the price of one CD.
Ticket sales for the Far, Far From Ypres stage presentation, produced by Ian McCalman and with a cast of 25, are going well. The concert will be on tour from August to November in various venues around Scotland, and tickets are now on sale at the venues. The final concert will be in the Usher Hall, Edinburgh on 11th November 2018 (Armistice Day). The first concert in Selkirk on 5th August will be filmed with a view to Greentrax releasing a DVD of the full concert which should be available shortly afterwards. See the concert tour dates.