Greentrax Recordings
view this newsletter as a web page
---
Music samples of album tracks

We've now published music samples of most of our album tracks. Just look for the player under the Listen heading, and use the buttons.
Samples of new releases will be published in advance of their official release date, so you can pre-order at greentrax.com with confidence.
---
Latest Release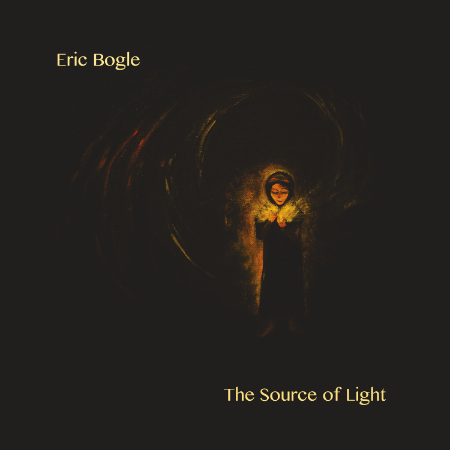 Eric Bogle - The Source of Light
15 tracks: The Old Dog's Song * The Armageddon Waltz * Embers * The Girl in The Photo * Song For Susan * The Source of Light * If She Ever Dreamed * A Cottage in The Country * The Flag * Catching The Wave * The Border * When The Last Tree Falls * Eric's Never Written a Song About Me * Mind The Gap / A Dear John Letter * If I Should Wake.
Recorded in late 2021 in Australia, Eric Bogle surrounded himself in the studio with some amazing talent: Emma Luker (fiddle, cello, viola, harmony vocals) arranged vocals, wrote a tune in memory of the late John Munro and designed the artwork; Peter Titchener (guitar, vocals) contributed two songs, recorded and produced the album; Damien Steele Scott (acoustic guitar, bass); Jon Jones (percussion); Richard Cotes (accordion, keyboards); The Sherrahs (harmony vocals); Anthony Stewart (mandolin, electric guitar) and Anthony O'Neill (tenor banjo).
Songs written by Eric Bogle are: The Old Dog's Song (a song for your wellbeing); The Armageddon Waltz (we're all doomed - maybe?); Embers (memories mostly comfort or hurt); Song For Susan (written in memory of percussionist Jon Jones' late partner); The Source of Light (countries torn apart by war); If She Ever Dreamed (Eric returns to sing of his mother Nancy); A Cottage In The Country (an idyllic little cottage in the country?); The Flag (like many of us Eric hates fascists!); Catching The Wave (about a well-known Australian figure on the folk scene); When The Last Tree Falls (we're all doomed – Part Deux); A Dear John Letter (written for our dear mate - linked to Mind The Gap, a tune for John); and If I Should Wake (an a capella song - learn the words and sing, says Eric).
Eric is probably best known for his song And The Band Played Waltzing Matilda, which was named in 2001 as one of the Australian Performing Rights Association's Top 30 Australian songs of all time. In 1987 Eric was appointed a Member of The Order of Australia in recognition of his service to the performing arts as a songwriter and singer. He was also awarded a Peace Medal from the UN for his efforts to promote peace and social harmony through his music.
NOW IN STOCK for immediate despatch
---
Stock Clearance Offer
Our £6 Stock Clearance sale currently comprises over 50 titles at a 50% discount. Limited numbers of these albums are available while stocks last. Covering 29 years from 1988 to 2017 and including some classic recordings.
SAVE £6 (50%) on these stock clearance titles:
SAVE £6 (50%) on these stock clearance titles
SAVE UP TO 47% on other special offer titles
---
Ian Green's Pick Of The Month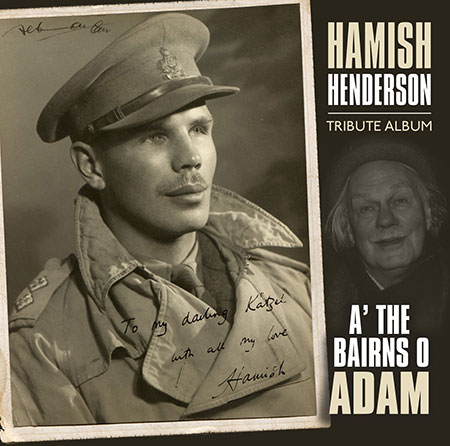 Hamish Henderson Tribute Album (vol 1) - A' The Bairns O Adam
Greentrax Managing Director Ian Green's Pick Of The Month - £11.00 throughout February for this 16-track CD album. Ian writes:
"Various artists including Adam McNaughtan, Dick Gaughan, Rod Paterson, Jim Reid, The Corrie Folk Trio and The Laggan combine for this tribute to the late, great singer/songwriter/collector Dr Hamish Henderson. Several of his most popular songs are included: The John MacLean March, Farewell to Sicily, D-Day Dodgers, The Freedom Come All Ye and more. A best seller."
See also the Hamish Henderson Tribute vol 2 - Ballad Of The Banffies.
---
Top Sellers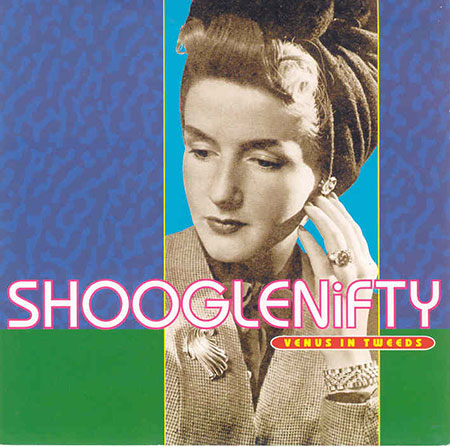 Our Top 20 Best Sellers in 2021
Featuring albums from Barbara Dickson, Brian McNeill, Christine Kydd, Dick Gaughan, Donnie Munro, Eric Bogle, Fraser Bruce, Gaelic Psalms From Lewis, Ian Bruce & The Tartan Spiders, Kathleen MacInnes, Malinky, Music & Song of Scotland, Rura, Shooglenifty, The Whistlebinkies, Tony McManus and Julia Toaspern.
Our All Time Top Sellers list includes albums from Celtic Collections, Fiddlers' Bid, Donnie Munro, Gordon Duncan, Salsa Celtica, Gaelic Women, Shooglenifty, Peatbog Faeries, Pipes & Drums of The Black Watch, Tony McManus, Catherine-Ann MacPhee, Aly Bain and Far, Far From Ypres.
---
Ian Green & The Greentrax Team
Order CDs, DVDs and books online at Greentrax.com using your credit/debit card or your PayPal account, for worldwide postal delivery. Payment transactions are processed by trusted services WorldPay and PayPal.
Visit our album pages on Greentrax.com for links to streaming music providers.
Download or view our Full Colour Catalogue (pdf) - updated to May 2021.
Download or view our Text (Numerical) Catalogue (pdf) for format availability (CD and/or download and streaming) of all previous and current releases - updated to January 2022.
If you've ordered from us recently, we'd appreciate a review of our service on Google - thanks!
Read more about the history of Greentrax, our artists and recordings.
Visit us on Facebook - your feedback is welcome. Drop us an email to info@greentrax.com or call us on 01875 814 155 (UK)
Greentrax Recordings Ltd, Cockenzie Business Centre, Edinburgh Road, Cockenzie, East Lothian EH32 0XL Scotland, UK
Find us on Google Maps
You've previously subscribed to this newsletter through our website or directly with us.