Tony McManus & Julia Toaspern and Ian Bruce performances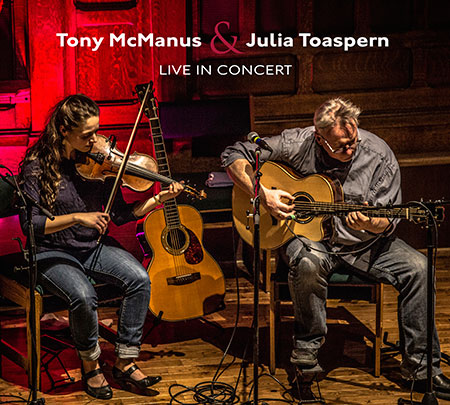 Posted:
Tony McManus & Julia Toaspern commence a very extensive tour of the UK on May 5th and continue right through to June 30th, with some free dates during these two months. The duo's album Live In Concert continues to sell well. More information on the tour at Tony McManus' tour dates page or from Stoneyport Associates.
Ian Bruce continues a busy touring schedule, with gigs in England at the moment. More information at Ian Bruce's future concert dates page. Ian's latest album on Greentrax is Ian Bruce & The Tartan Spiders - Young Territorial.
Ian Green's Pick Of The Month is Eric Bogle - By Request, a compilation of Eric's most requested and popular songs of his early years. Available at the sale price of £11.00 throughout May. See all available Eric Bogle albums on Greentrax listed in our Solo Singers & Songwriters section.