June 2015 News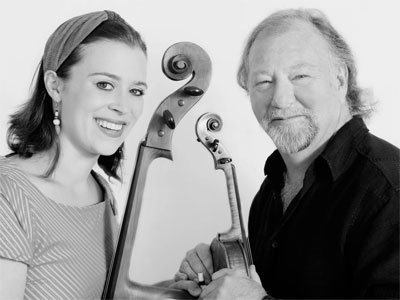 Posted: 15th June 2015
Fiddler Gordon Gunn's new album From Wick To Wickham is now slated for release on Greentrax in September. The original release date was August but Gordon has unfortunately sustained a bad leg injury.
Alasdair Fraser recently celebrated his 60th birthday - a belated happy birthday to Alasdair. The Alasdair and Natalie Haas albums Abundance, Highlander's Farewell, In The Moment and Fire and Grace are currently on special offer. Photo by Fran Bernardino.
The Great Tapestry Of Scotland has been exhibited in several venues around Scotland in recent months and it will be exhibited at Kirkcaldy Galleries from the 18th June. Sales of The Music And Song Of The Great Tapestry Of Scotland double CD have been excellent at all the venues.
The Scottish Diaspora Tapestry is currently on exhibition in Veere in the Netherlands. Brian McNeill will be performing songs from The Back O' The North Wind and The Baltic Tae Byzantium in Veere on Saturday 18th July, as part of the Tapestry celebrations.