Daimh Awards & Tours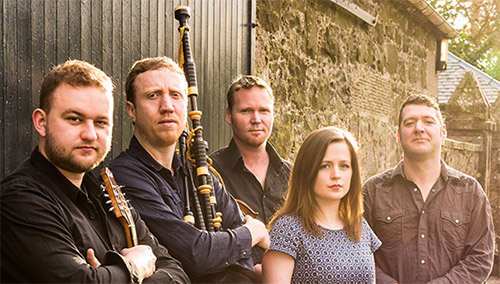 Posted: 25th January 2016
2015 was an amazing year for Dàimh. They started the year by picking up the award for Best Folk Band In Europe at the Folkherbst competition in Plauen, Germany, and finished the year by being named Folk Band Of The Year at the Scots Trad Music Awards in Dundee.
They also embarked on their first tour of the US, going coast to coast with gigs in New York City all the way to San Francisco.
Dàimh kicked off 2016 with a special concert at Celtic Connections celebrating fifteen years since their first album Moidart To Mabou. They invited seven Gaelic singers that have sung, toured and recorded with the band over these years for a special one-off evening of songs.
The band have two more tours in the US to look forward to this year, with the first one starting at the end of February 2016 - check out their website for dates.
Dàimh have two albums on Greentrax - Diversions and Crossing Point - and fiddle player Gabe McVarish has recorded a solo album Eclection.