November 2017 News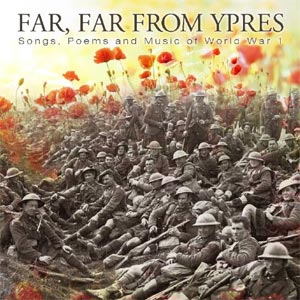 Posted:
Apologies for some recent mail order delays, normal service has now been resumed. This was entirely due to the very sad death of Ian Green's wife June Green on 7th October, after a long illness.
This month's Special Offer as we approach Armistice Day is Far, Far From Ypres - Songs, Poems & Music Of World War One. A double CD, this album consists of World War One soldiers' marching and trench songs, with music hall songs of that period, as well as songs, poems and piping tunes composed about WW1 and performed by such artists as The Corries, The McCalmans, Eric Bogle, Dick Gaughan and many more.
Margaret Stewart and Hamish Moore have recently returned from the hugely popular Celtic Colours music festival held annually in Cape Breton Island. Other Greentrax artists on the bill included Seudan, Cathy-Ann MacPhee, Allan MacDonald and Paul McKenna.