May 2014 Album & Event News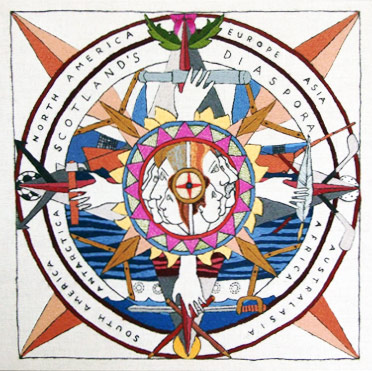 Posted: 22nd May 2014
The Scottish Diaspora Tapestry and companion Greentrax album are being launched on Saturday 31st May in Prestonpans Community Centre. The launch is by invitation only but the Tapestry will thereafter go on exhibition. It is an amazing work of art by Andrew Crummy and his many volunteer stitchers and is really worth a visit.
The 3 Harbours Arts Festival will take place in Cockenzie, Port Seton and Prestonpans between 31st May and 8th June - brochure (pdf) available here.
We have had good feedback on the latest release For Freedom Alone - The Wars Of Independence - commemorating the 700th anniversary of Bannockburn in music and song.
The Bruce & Walker combination CD/DVD Born To Rottenrow is currently receiving a lot of radio play and is being entered by Greentrax for The Barclaycard Mercury Prize.