Greentrax Recordings
view this newsletter as a web page
---
Latest Release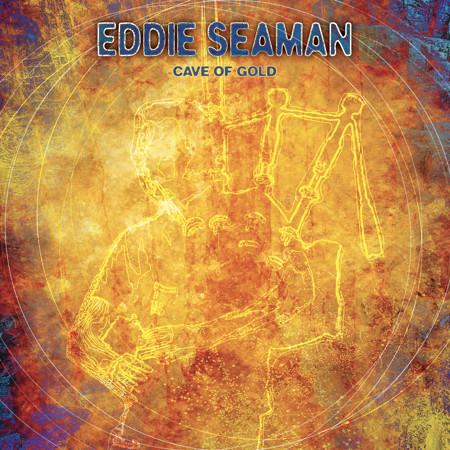 Eddie Seaman - Cave Of Gold
Eddie Seaman plays the Highland bagpipe and whistle. He is accompanied on six tracks by the very talented multi-instrumentalist Aaron Jones, who plays bouzouki and double bass on the album. Eddie is joined on the Uamh an Oir (Cave of Gold) track by the very fine Gaelic singer Maeve Mackinnon for this wonderful song.
Eddie is a highly rated, top class bagpiper, teacher and composer, both in the piping world and the Scottish music scene in general. His piping and whistle skills are amply demonstrated on this outstanding debut solo album.
He was a member of the group Barluath, nominated for Folk Band Of The Year at the MG Alba Scots Trad Music Awards in 2016, and was involved in two albums with the band. He was in a duo collaboration with guitarist and singer Luc McNally, which led to the release of two albums.
Although now resident in Glasgow, Eddie coaches the Preston Lodge High School Novice Pipe Band in East Lothian, who were nominated for Pipe Band Of The Year at the 2019 Scots Trad Music Awards. He is widely in demand as both a tutor and performer.
Eddie attended the mastering of the album then immediately flew off on a trip to India through the Edinburgh Military Tattoo on behalf of British High Commission. He is now working on promotion of the album. Ian Green was knocked out by Cave Of Gold when he first heard the final master before it went off to the factory.
NOW IN STOCK for immediate despatch
---
Stock Clearance Offer
Our £6 Stock Clearance sale has been extended to comprise over 80 titles, following returns of deleted items from our distributors. Limited numbers of these albums, covering years from 1988 to 2017 and including some classic recordings, are available at a 50% discount while stocks last.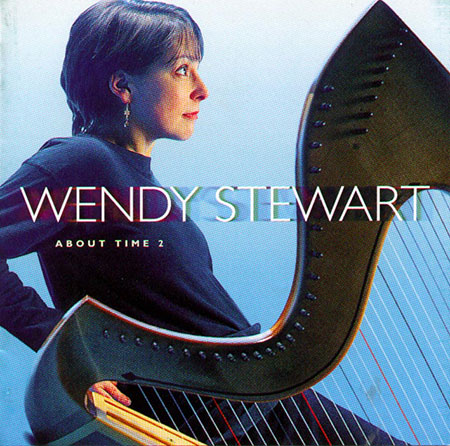 SAVE £6 (50%) on these stock clearance titles:
Aileen Carr - Green Yarrow
Alasdair Fraser
Alex Francis MacKay - A Lifelong Home
Andy Shanks & Jim Russell - Diamonds In The Night
Annie Grace - Take Me Out Drinking Tonight
Bag O' Cats - Out Of The Bag
Barbara Dickson - Words Unspoken
Bodega
Brian McNeill - To Answer The Peacock
Burach - Born Tired
Ceolbeg
Ciaran Dorris - Home
Colcannon
David Francey
Davie Robertson - Star O' The Bar
Drinkers Drouth (with Davy Steele) - A Tribute
Edinburgh City Police Pipe Band - Revisited
Ewan Robertson - Some Kind Of Certainty
Fiddles Of Scotland
Folkal Point Edinburgh
For Freedom Alone - The Wars Of Independence
Gill Bowman - Perfect Lover
GiveWay
Iain Rankin - Out Of Nowhere
Jack Evans - Once Upon A Time In The North
James Ross
Jimmy Young - Pipeworks
Jock Tamson's Bairns - Rare
John Wright - A Few Short Lines
Kevin Mitchell - I Sang That Sweet Refrain
Kilmarnock Edition - Pay It Forward
La Sonera Calaveras - Numero Uno!
Mac Umba - Don't Hold Your Breath
Margo Carruthers - Talant Nam Bard
Matt Tighe
McCalman Singular
Mick West - Sark O' Snaw
Natalie MacMaster - A Compilation
No. 1 Scottish - Traditional Music From The RSAMD
North Cregg
Paul Herron - Different Worlds
Pipedown - The First Measure
Robin Laing
Rod Paul - Birlinn
Rua - Ao-Tea-Roa
Rua MacMillan - Tyro
Sandy Meldrum - Scottish Piano Fusion
Scotia Nova
Scottish Music Of The RSAMD - The Future Of Our Past
Sheena Wellington
Skyedance - Way Out To Hope Street
Smalltalk
Songhunter - Spirit Of The Land
Songs Of East Lothian And The Forth
Stairheid Gossip - Stirrin' It Up
Sylvia Barnes - The Colour Of Amber
The Cast - Colours Of Lichen
The Cottars - On Fire
The Craig McCallum Scottish Dance Band - In A Different Light
The Drambuie Kirkliston Pipe Band - A Link With The '45
The Felsons - Glad
The Flooers o' The Forest - Songs, Poems & Music of Flodden
The MacNaughton's Vale Of Atholl Pipe Band - Live 'n' Well
The Occasionals
The Royal Scottish Pipers' Society Recital
The Simon Fraser University Pipe Band
Third Grand Concert Of Piping
Vibrant New Celtic Sounds From Scotland
Wendy Stewart
Young Pipers Of Scotland
SAVE £6 (50%) on these stock clearance titles
SAVE UP TO 47% on other special offer titles
---
Recent Release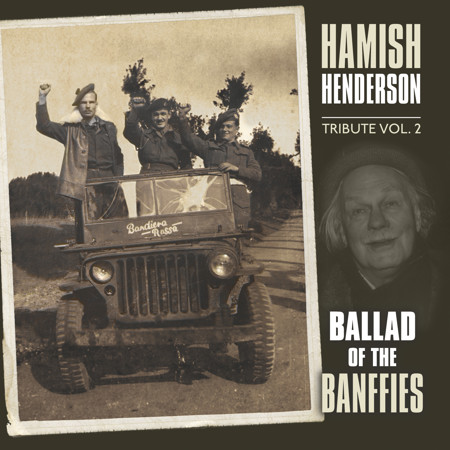 Hamish Henderson Tribute vol 2 - Ballad Of The Banffies
In 2003 Greentrax Recordings released the Hamish Henderson Tribute Album - A' The Bairns O Adam. The album was produced by Dr Fred Freeman and comprised 16 tracks of songs and poems, all written by Hamish Henderson - poet, singer-songwriter, folklorist and socialist. It received wide critical acclaim and work began almost immediately on this Tribute volume 2, with most of the songs specially recorded.
The principal singers are Fiona Hunter (of Malinky), John Morran (of Deaf Shepherd) and young singer Cameron Nixon. Musicians include Marc Duff (whistles), Frank MacLaughlin (guitar), Euan MacLaughlin (fiddle, banjo) and Angus Lyon (accordion, keyboards). The singing throughout is stunning, with sensitive instrumental backing.
NOW IN STOCK for immediate despatch
---
Ian Green's Pick Of The Month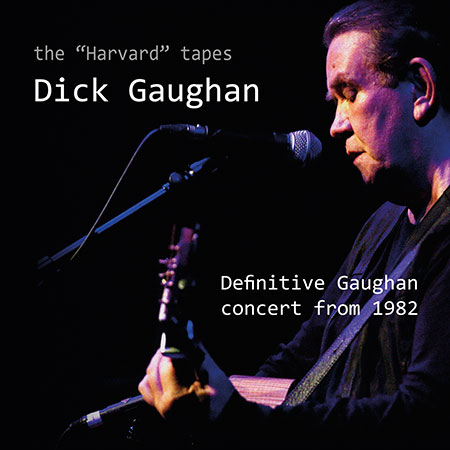 Dick Gaughan - The Harvard Tapes
Greentrax Managing Director Ian Green's Pick Of The Month - £11.00 throughout November for this 13-track CD album. Ian writes:
"Dick Gaughan, who is currently recovering from a stroke, regards these as his finest live recordings. Songs include the Freedom Come All Ye, with accompaniment on fiddle by the late, great Johnny Cunningham. A large royalty goes to Dick from the sales of this album, which contains some of his most popular songs."
---
Latest News
Exciting news for Eric Bogle fans: Eric recently finished work in Australia on his most recent album The Source Of Light, which will be released on 1st February 2022 in the UK, Europe and North America by Greentrax Recordings. It will be released in Australia by Stuart McCarthy's Undercover Music label. On hearing the 15-track master, Ian Green sent this comment to Eric:
"A brilliant collection of new songs. I cried, I laughed and I pondered some of the issues raised but enjoyed every moment of this album…"
Ian Bruce is currently on tour in Germany, promoting his new album Young Territorial. Life is slowly creeping back into the touring business.
---
Top Sellers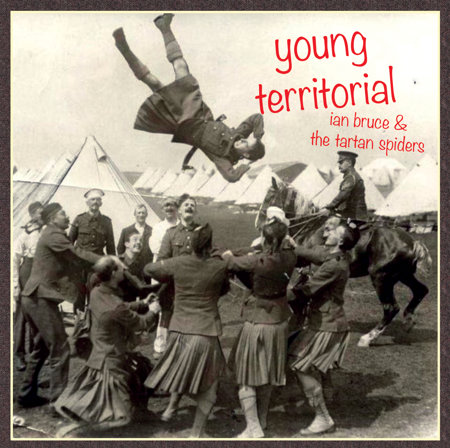 NEW - Our Top 20 Best Sellers so far in 2021
Featuring albums from Barbara Dickson, Brian McNeill, Christine Kydd, Dick Gaughan, Donnie Munro, Eric Bogle, Fraser Bruce, Gaelic Psalms From Lewis, Ian Bruce & The Tartan Spiders, Kathleen MacInnes, Malinky, Music & Song of Scotland, Rura, Shooglenifty, The Whistlebinkies, Tony McManus and Julia Toaspern.
Our All Time Top Sellers list includes albums from Celtic Collections, Fiddlers' Bid, Donnie Munro, Gordon Duncan, Salsa Celtica, Gaelic Women, Shooglenifty, Peatbog Faeries, Pipes & Drums of The Black Watch, Tony McManus, Catherine-Ann MacPhee, Aly Bain and Far, Far From Ypres.
---
Ian Green & The Greentrax Team
Access streaming or downloadable tracks, and order CDs online at Greentrax.com using your credit/debit card or your PayPal account.
Call us on: 01875 814 155 (UK)
Download or view our Full Colour Catalogue (pdf) - updated May 2021.
Download or view our Text (Numerical) Catalogue (pdf) for format availability (CD and/or download/streaming) of all previous and current releases - updated April 2021.
Our transactions are processed by trusted services WorldPay and PayPal.
Visit us on Facebook - your feedback is welcome. Please comment or drop us an email: info@greentrax.com
If you've ordered from us recently, we'd appreciate a review of our service on Google - thanks!
Read more about the history of Greentrax, our artists and recordings.
Greentrax Recordings Ltd, Cockenzie Business Centre, Edinburgh Road, Cockenzie, East Lothian EH32 0XL Scotland, UK
Find us on Google Maps
You've previously subscribed to this newsletter through our website or directly with us.