Greentrax Recordings
view this newsletter as a web page
---
Latest Release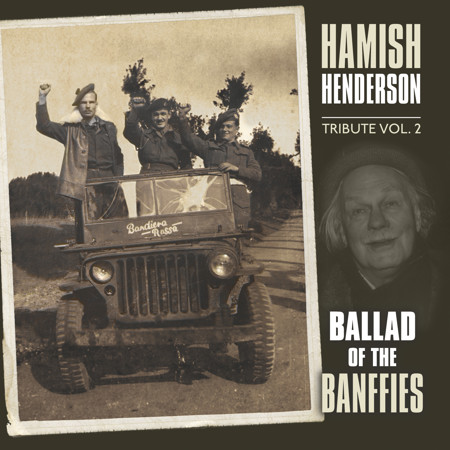 Hamish Henderson Tribute vol 2 - Ballad Of The Banffies
In 2003 Greentrax Recordings released the Hamish Henderson Tribute Album - A' The Bairns O Adam. The album was produced by Dr Fred Freeman and comprised 16 tracks of songs and poems, all written by Hamish Henderson - poet, singer-songwriter, folklorist and socialist. Songs were performed by his folk friends but also Hamish himself.
The album received wide critical acclaim and work began almost immediately on this Tribute volume 2, produced again by Fred, and with most of the songs specially recorded.
The principal singers are Fiona Hunter (of Malinky), John Morran (of Deaf Shepherd) and young singer Cameron Nixon. Musicians include Marc Duff (whistles), Frank MacLaughlin (guitar), Euan MacLaughlin (fiddle, banjo) and Angus Lyon (accordion, keyboards).
Included on the album is the unusual recording of Rivonia (Free Mandela) by the South African group Atte. The Presence was a poem put to music by Archie Fisher.
PRE-ORDER for despatch as soon as available
---
Ian Green's Pick Of The Month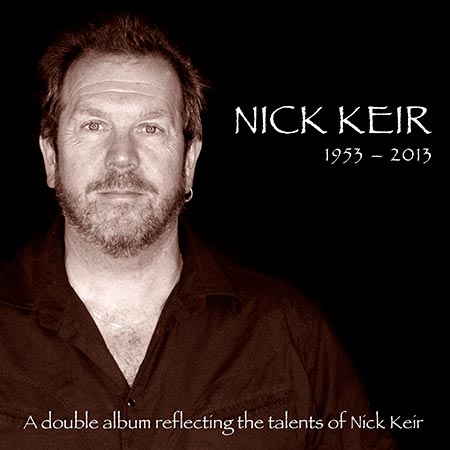 Nick Keir 1953-2013
Greentrax Managing Director Ian Green's Pick Of The Month - £11.00 during September 2021 for this double CD album. Ian writes:
" The late Nick Keir toured the UK and Europe extensively with the band Finn mac Cuill before joining The McCalmans in 1982, when Hamish Bayne retired from touring. He remained with them for 30 years until the trio retired in 2004. During that time The McCalmans recorded 16 albums and most included one or more of Nick's self-penned songs. Nick also managed to pursue a solo career, when The McCalmans were 'off the road', and recorded four solo albums. Some of his songs have a strong Edinburgh connection. This vast storehouse of material made it easy for Ian Green to compile a double CD of 37 remarkable tracks of Nick Keir, singer-songwriter. There are tracks from both The McCalmans' repertoire and from Nick's solo albums, and included in the collection is Festival Lights, now a folk standard and printed on the inside wall of an Edinburgh pub. "
---
Latest News
The BBC TV thriller series Vigil commenced on Sunday with actors Suranne Jones and Martin Compston in leading roles. The late Iain MacDonald's recording of his own song The Iolaire is included in the series - watch out for this. Iain recorded two albums for Greentrax, Beneath Still Waters (which includes The Iolaire) and This Land Once Was Free, both available as downloads/streaming.
Piper Eddie Seaman has almost finished recording his album for Greentrax. This is a very talented young musician who studied at the Royal Conservatoire of Scotland in Glasgow between 2009 and 2013, was a member of the award-winning band Barluath and currently coaches the Preston Lodge High School Novice Pipe Band. He is also in regular demand as a piping teacher and solo performer. We cannot wait to hear this album, to be released on 1st November.

---
Stock Clearance Offer
Over 40 special offer CD titles, covering years from 1988 to 2017. They include some classic albums and are now only £6.00 each while stocks last.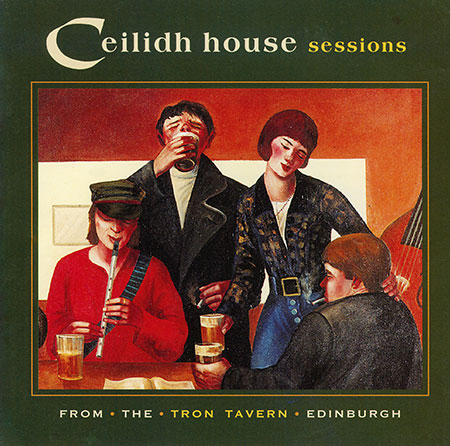 SAVE £6 (50%) on these stock clearance titles including:
Aileen Carr
Alasdair Fraser
Alex Francis MacKay
Andy Shanks & Jim Russell
Barbara Dickson
Billy Ross
Brenda Stubbert
Burach
Ceilidh Band Music of Scotland
Ceilidh House Sessions
Ceolbeg
Ciaran Dorris
Edinburgh City Police Pipe Band
For Freedom Alone - The Wars Of Independence
Highland Connection
Iain Rankin
Jack Beck
Jack Evans
James Ross
Kevin Mitchell
Kilmarnock Edition
La Sonera Calaveras
Mac Umba
Margo Carruthers
Matt Tighe
McCalman Singular
Natalie MacMaster
Paul Herron
Robin Laing
Rod Paul
Rua
Skyedance
Songs Of East Lothian And The Forth
The Cast
The Drambuie Kirkliston Pipe Band
The Felsons
The Flooers o' The Forest - Songs, Poems & Music of Flodden
The Simon Fraser University Pipe Band
Vibrant New Celtic Sounds From Scotland
Young Pipers Of Scotland
SAVE £6 (50%) on these stock clearance titles
SAVE UP TO 47% on other special offer titles
---
Top Sellers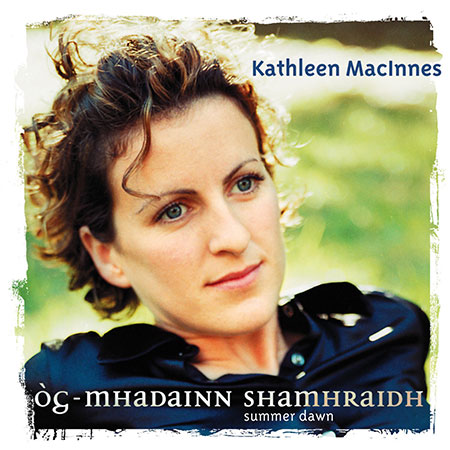 OUR TOP 20 Best Sellers in 2020
Featuring albums from Fraser Bruce, Stevie Palmer, Brian McNeill, Scottish Tradition Series, Dick Gaughan, Tony McManus & Julia Toaspern, Malinky, Alexander McCall Smith & James Ross, Christine Kydd, The McCalmans, Barbara Dickson, Eric Bogle, Fiona J Mackenzie, Kathleen MacInnes and Jean Redpath.
Our All Time Top Sellers list includes albums from Celtic Collections, Fiddlers' Bid, Donnie Munro, Gordon Duncan, Salsa Celtica, Gaelic Women, Shooglenifty, Peatbog Faeries, Pipes & Drums of The Black Watch, Tony McManus, Aly Bain and Far, Far From Ypres.
---
Ian Green & The Greentrax Team
Access streaming or downloadable tracks, and order CDs online at Greentrax.com using your credit/debit card or your PayPal account.
Call us on: 01875 814 155 (UK)
Download or view our Full Colour Catalogue (pdf) - updated May 2021.
Download or view our Text (Numerical) Catalogue (pdf) for format availability (CD and/or download/streaming) of all previous and current releases - updated April 2021.
Our transactions are processed by trusted services WorldPay and PayPal.
Visit us on Facebook - your feedback is welcome. Please comment or drop us an email: info@greentrax.com
If you've ordered from us recently, we'd appreciate a review of our service on Google - thanks!
Read more about the history of Greentrax, our artists and recordings.
Greentrax Recordings Ltd, Cockenzie Business Centre, Edinburgh Road, Cockenzie, East Lothian EH32 0XL Scotland, UK
Find us on Google Maps
You've previously subscribed to this newsletter through our website or directly with us.