Greentrax Recordings
---
Christmas & New Year Special Offer

SAVE OVER 16% on ANY THREE OR MORE CDs in one order - that's £2.00 off every standard CD.
Offer excludes DVDs, books, deletions, overstocks, limited supply and box set titles.
Free postage within UK, international postage charges apply.
Offer ends December 31st 2019.
---
Christmas Charity Download Single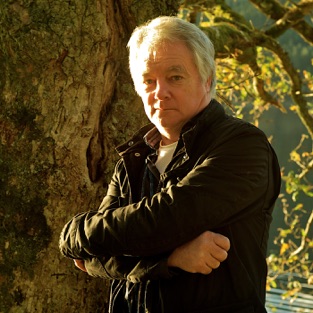 Duncan McCrone - Resurrection Road (A Clydeside Carol)
This single is taken from Duncan McCrone's acclaimed 2018 CD album Land Of Gold, and Greentrax is taking the unusual step of releasing the song as a Christmas single this month.
Duncan McCrone and his co-writer and bandmate Cy Jack wrote their poignant Christmas carol Resurrection Road to gently point out that the problem of homelessness is around us all year round. Its alternative title is The Clydeside Carol and, while it's set in McCrone and Jack's hometown of Glasgow, it's appropriate to every city and large town around the country.
The track features a stand-out guest vocal from legendary Scottish singer-songwriter Rab Noakes, who sings lead on the second verse and shares backing vocals with Duncan and Cy, and also a beautiful instrumental version of In The Bleak Midwinter by star traditional musicians Chris Stout (fiddle) and Finlay Macdonald (low whistle).
A portion of the revenue from the download sales will go to the housing and homelessness charity Shelter.
Play or download Resurrection Road on Apple Music or iTunes.
---
December Release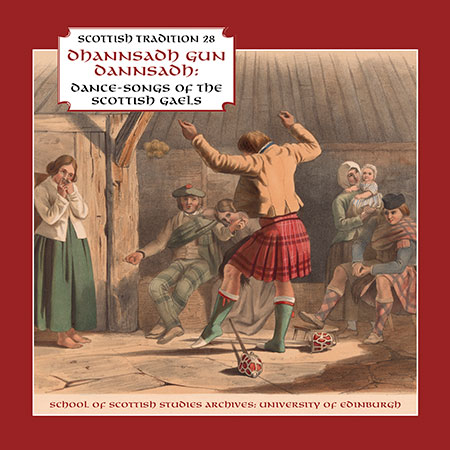 Dhannsadh Gun Dannsadh: Dance-Songs of The Scottish Gaels (Scottish Tradition Series vol 28)
Dance-songs feature in most Gaelic singers' repertoires, but the range of songs performed today is a fraction of the surviving corpus. With this album - the first in the Scottish Tradition Series dedicated to dance-song - the School presents songs that are rarely or never heard, whilst offering notable performances of well-known pieces. The Scottish Tradition Series is quite unique and regarded as "the most important series of traditional recordings ever" - this latest addition ranks with the best in the Series.
NOW IN STOCK for immediate despatch
---
Christmas & Hogmanay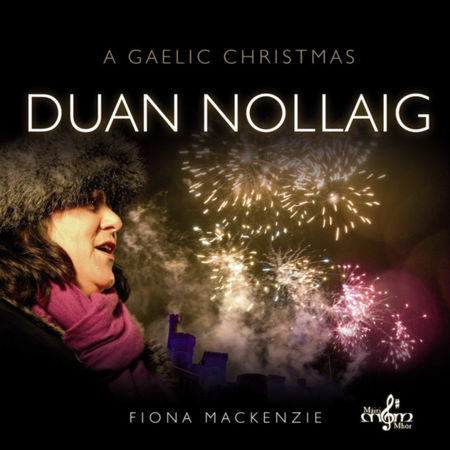 See our Christmas and New Year-themed titles, including Fiona J Mackenzie's Duan Nollaig (A Gaelic Christmas) double CD and companion Carol Book, and a Special Offer on all three Keltik Elektrik Hogmanay Party albums.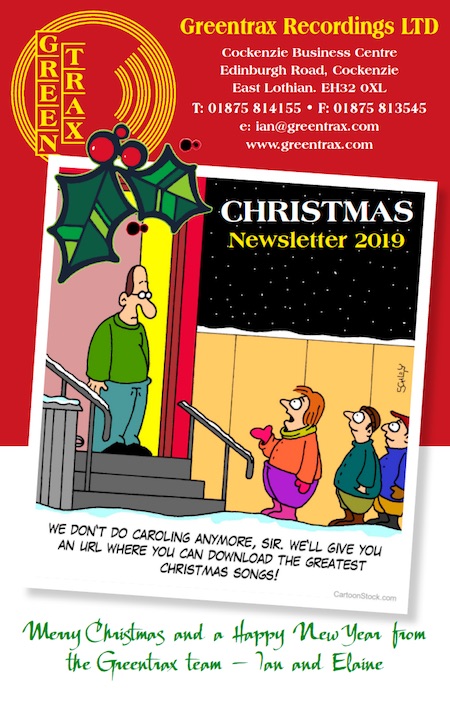 Read our Christmas 2019 Newsletter featuring artists, releases and events.
---
Deletions, Overstocks & Limited Supply titles @ £6.00 / £10.00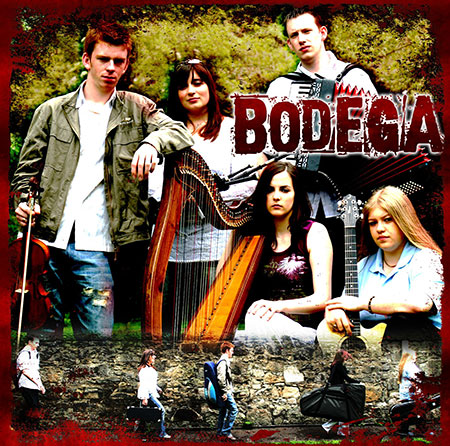 Our increased range of titles at special prices are available for a limited further time only. Artists and compilation albums include:
The Cottars
The Occasionals
Paul Herron
Ian Bruce and Ian Walker
Barbara Dickson
Mike Vass & Dave Wood
Rua Macmillan
Frankie Gavin, Rick Epping & Tim Edey
Chris Stout Quintet
Traditional Music From The RSAMD
Bodega
The Royal Scottish Pipers' Society Recital
La Sonera Calaveras
Buddy MacMaster
Hamish Moore & Dick Lee
Iain Rankin
John MacDonald
Davie Stewart
The Caledonian Companion
Skyedance
Rua
Stravaig
Eric Bogle
Malinky
The McCalmans
The Easy Club
Robin Laing
see deletion offer titles - £6.00
see overstock offer titles - £6.00
see limited supply offer titles - £10.00
---
Our Top Titles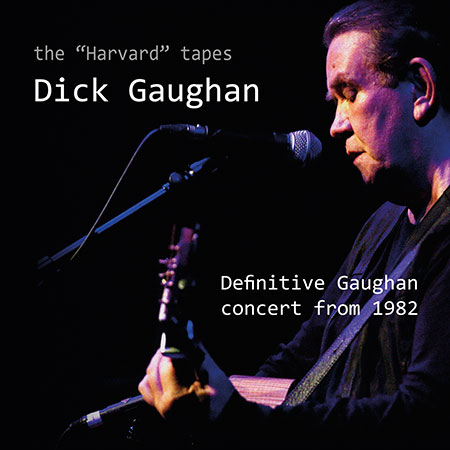 our Top 20 Best Sellers in 2019
Featuring albums from Dick Gaughan, Tony McManus and Julia Toaspern, Malinky, Alexander McCall Smith and James Ross, Dougie Mackenzie with Brian Miller, Christine Kydd, Sineag MacIntyre, Duncan McCrone, Barbara Dickson, Tony McManus, Robin Laing, Kathleen MacInnes, Eric Bogle and The Occasionals.
Bestselling compilations or project albums included Far, Far From Ypres on CD and DVD, Celtic Airs And Reflective Melodies, Celtic Women From Scotland, Sandy Bell's Ceilidh and A Highland Journey.
Our All Time Top 20 list includes albums from Fiddlers' Bid, Donnie Munro, Gordon Duncan, Salsa Celtica, Dick Gaughan, Shooglenifty, Peatbog Faeries, Catherine-Ann MacPhee and Aly Bain.
Our bestselling Far, Far From Ypres CD & DVD titles are available as a Special Offer set for £25.00
---
Ian Green & The Greentrax Team
Order online at Greentrax.com using your credit/debit card or your PayPal account.
Call us on: 01875 814 155 (UK)
Download the Greentrax full colour catalogue (pdf) showing releases to July 2018. We also provide a text-based catalogue (pdf).
Our transactions are processed by trusted services WorldPay and PayPal.
Visit us on Facebook - your feedback is welcome. Please comment or drop us an email: info@greentrax.com
Greentrax Recordings Ltd, Cockenzie Business Centre, Edinburgh Road, Cockenzie, East Lothian EH32 0XL Scotland, UK
You've previously subscribed to this newsletter through our website or directly with us.