Greentrax Recordings
Download the Greentrax full colour catalogue (pdf) showing releases to September 2016.
---
Christmas 2017 & New Year 2018 Special Offers

Save over 16% on any three or more CDs from now until January 7th 2018 (Celtic Collections series and box sets excluded).

Get the Greentrax 30th Anniversary Collection FREE with any two or more other CDs in your order (box sets excluded) until 31st December 2017. No need to add the Anniversary CD to your shopping cart - we'll include it automatically at despatch time.
---
2017 Top 20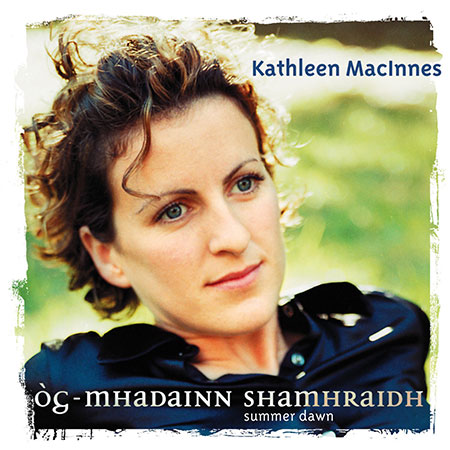 Our Top 20 Best Sellers in 2017 include albums from Tony McManus, Barbara Dickson, Matt Tighe, Kathleen MacInnes, Rura, Nick Keir, Alan Bell, Fraser & Ian Bruce and Archie Fisher.
Our All Time Top 20 list includes albums from Fiddlers' Bid, Donnie Munro, Gordon Duncan, Salsa Celtica, Dick Gaughan, Shooglenifty, Peatbog Faeries, Catherine-Ann MacPhee and Aly Bain.
We are also offering £10 Limited Supply titles which include albums from The McCalmans, Eric Bogle, Malinky, The Easy Club, Sangsters, Rob MacKillop, Heather Heywood, Robin Laing and Isla St Clair.
---
Christmas & Hogmanay Albums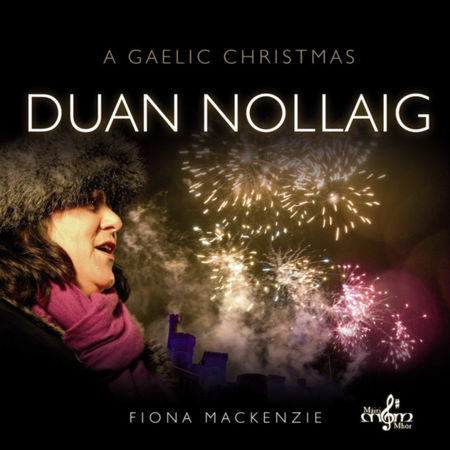 Albums related to Christmas and Hogmanay include Fiona J Mackenzie - Duan Nollaig (A Gaelic Christmas), Keltik Elektrik – Edinburgh Hogmanay Party Mix, The Best Of Bill Barclay and Eric Bogle - By Request.
---
Christmas 2017 Newsletter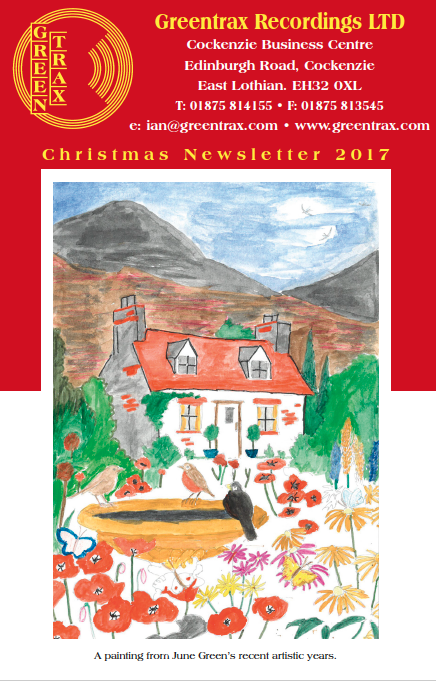 ​View or download our Christmas 2017 Newsletter with news on releases and events past and future.
Seasonal Greetings! Elaine and Ian would like to wish all our customers a Very Merry Christmas and a Healthy and Happy New Year.
---
Ian Green & The Greentrax Team
Order online at Greentrax.com using your credit/debit card or your PayPal account.
We also provide a text-based catalogue (pdf).
Our transactions are processed by trusted services WorldPay and PayPal. You've previously subscribed through our website or directly with us.
Visit us on Facebook - your feedback is welcome. Please comment or drop us an email: info@greentrax.com
Greentrax Recordings Ltd, Cockenzie Business Centre, Edinburgh Road, Cockenzie, East Lothian EH32 0XL Scotland, UK