Greentrax Recordings
---
September Release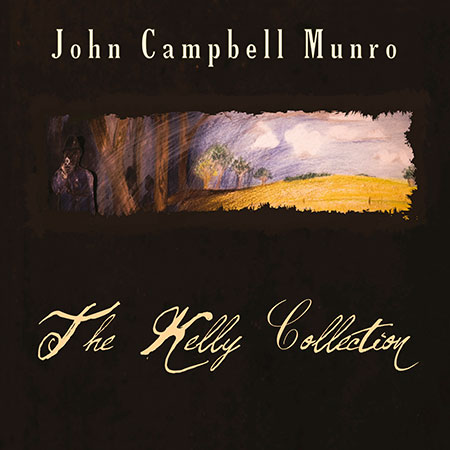 John Campbell Munro - The Kelly Collection
John Campbell Munro was born in Glasgow and "escaped" to Australia at the age of 18 years. Having had a flirtation with folk music in Scotland, John found the local folk haunts in Australia and was soon immersed in the music. He was a founder member of Country Express in 1969 and later Colcannon (Australia) in 1988, but he is probably best known as Eric Bogle's "sidekick" for decades.
John toured Australia and the World many times with Eric and toured widely with Colcannon, including the UK. John recorded his solo album Plying My Trade for Greentrax in 2007.
John sadly died, far too young, in 2018 after a long battle with cancer. All the songs on this CD are written by John and recorded by Pete Titchener only a few months before John's death.
PRE-ORDER for despatch as soon as available
---
August Release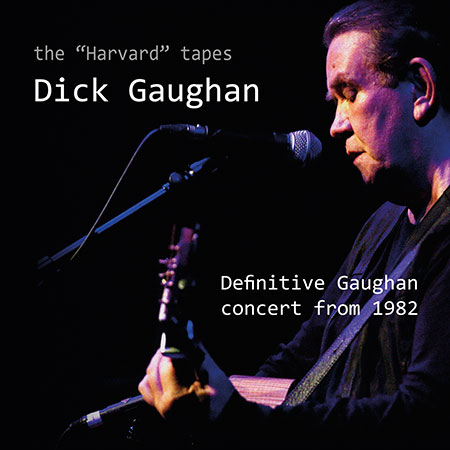 Dick Gaughan - The Harvard Tapes
A definitive concert from 1982 - Dick Gaughan has been at the cutting edge of Scottish folk music for almost five decades. A guitarist, singer, songwriter, actor, musical director, arranger, record producer, engineer and goodness knows what else - he has been there and done it all. He is a brilliant singer with a passion in his wonderfully expressive voice which is allied to an amazing guitar technique which can leave you mesmerised.
NOW IN STOCK for immediate despatch
---
Latest News
Tickets are selling well for The Singing Sixties Concert in the Queen's Hall on the 12th August but hardly surprising with a guest list including Barbara Dickson, Archie Fisher, Adan McNaughtan, Arthur Johnstone, Ian Bruce, Iain Rankin, Harry Cullen, John Barrow and Dick Gaughan, who is yet again rising to the occasion with a song. There are many other singers, too many to mention here, and also some surprise guests according to organiser Ian McCalman. Should be a great night of song.
Drs John Barrow and Ian Green are reviving the old Sandy Bell's Broadsheet with a one-off special edition to mark the occasion of The Singing Sixties, with contributions from some amazing personalities. We'll not spoil things by announcing the contributors yet but rest assured it will be a 12-page SBB of great interest, humour and nostalgia. This special issue will be on sale at the Concert and in Sandy Bell's Bar, Edinburgh, but will also be available soon direct from Greentrax for £2.00 (including P&P).
The Malinky album Hansel and Tony McManus and Julia Toaspern Live in Concert are going great guns. Malinky had a full centre page spread in a recent edition of The National newspaper.
Dick Gaughan's The Harvard Tapes, a definitive concert from 1982 is released in August, and if advance orders are anything to go by, Dick will be earning good royalties from sales to support him in his enforced 'rest' from touring. Both Ian McCalman and Ian Green believe this is "vintage Gaughan" and Dick agrees they are the best live recordings of himself he has ever heard.
---
Deletions, Overstocks & Limited Supply titles @ £6.00 / £10.00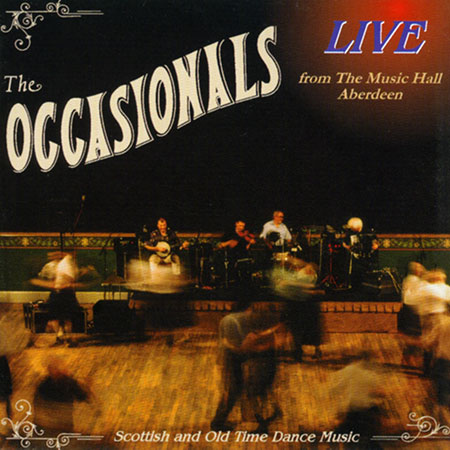 We still have titles available at special prices for a limited time only. Artists and compilation albums include:
The Cottars
The Occasionals
Paul Herron
Ian Bruce and Ian Walker
Barbara Dickson
Rua Macmillan
Frankie Gavin, Rick Epping & Tim Edey
Chris Stout Quintet
La Sonera Calaveras
Hamish Moore & Dick Lee
Eric Bogle
Malinky
The McCalmans
Rob MacKillop
The Easy Club
Sangsters
Heather Heywood
Robin Laing
Our bestselling Far, Far From Ypres CD & DVD titles are still available as a Special Offer set for £25.00
see deletion offer titles - £6.00
see overstock offer titles - £6.00
see limited supply offer titles - £10.00
---
Our Top Titles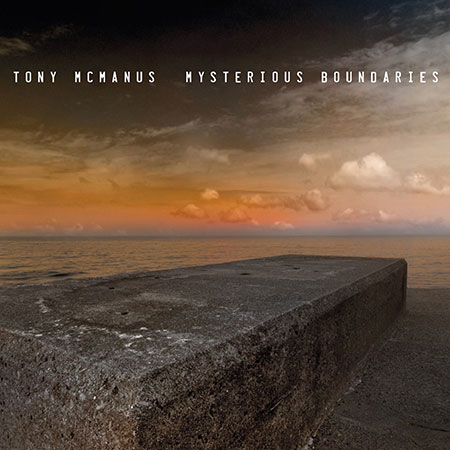 our Top 20 Best Sellers in 2018
Featuring albums from Duncan McCrone, AC Weir, Nick Keir, The McCalmans, Tony McManus, Barbara Dickson, Rura, Robin Laing, Daimh, Kathleen MacInnes and Eric Bogle.
Bestselling compilations or project albums included Far, Far From Ypres, Scotland's Voices, Greentrax 30th Anniversary Collection, Celtic Airs And Reflective Melodies, Celtic Women From Scotland, Sandy Bell's Ceilidh and A Highland Journey.
Our All Time Top 20 list includes albums from Fiddlers' Bid, Donnie Munro, Gordon Duncan, Salsa Celtica, Dick Gaughan, Shooglenifty, Peatbog Faeries, Catherine-Ann MacPhee and Aly Bain.
---
Ian Green & The Greentrax Team
Order online at Greentrax.com using your credit/debit card or your PayPal account.
Download the Greentrax full colour catalogue (pdf) showing releases to July 2018. We also provide a text-based catalogue (pdf).
Our transactions are processed by trusted services WorldPay and PayPal.
Visit us on Facebook - your feedback is welcome. Please comment or drop us an email: info@greentrax.com
Greentrax Recordings Ltd, Cockenzie Business Centre, Edinburgh Road, Cockenzie, East Lothian EH32 0XL Scotland, UK
You've previously subscribed to this newsletter through our website or directly with us.