Greentrax Recordings
---
Now In Stock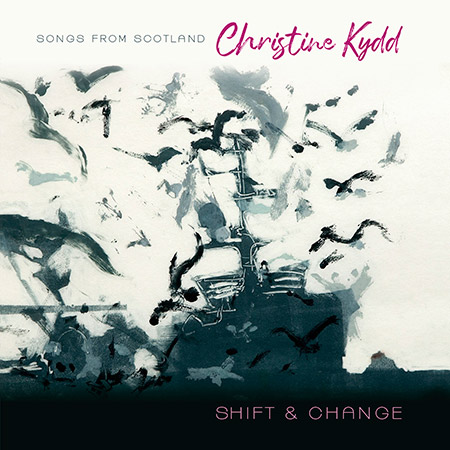 Christine Kydd - Shift and Change
Christine Kydd is one of Scotland's leading, award-winning singers and recording artistes. With eclectic tastes, she is best known for her treatment of traditional and contemporary songs.
Christine has toured, broadcast and recorded extensively, both solo and on a number of projects to produce some of the country's finest and often award-winning sounds, including singing with Janet Russell, Chantan, Calluna and Sinsheen. A highly regarded educator, theatre performer and vocal coach, she graduated with a Master's degree in Ethnology and Folklore in 2014 at Aberdeen University.
In 2018 Christine was nominated for Scots Singer Of The Year in the Scots Trad Music Awards and also for Community Project Of The Year with Ceilidhmakers. Christine has also been inducted into the Traditional Music Hall of Fame For Services to Performance in 2018.
order now for immediate despatch
---
Deletions & Overstocks for £6.00
We have a number of titles available at a special price for a limited time only. Artists and compilation albums include:
Abby Newton
Bachue
Barbara MacDonald Magone
Ceolbeg
Frankie Gavin, Rick Epping & Tim Edey
Hamish Moore and Dick Lee
Ian Bruce and Ian Walker
La Sonera Calaveras
Paul Herron
Scotland Now - The Music And The Song
Scottish Harps
Shoormal
The Best Of Scottish Music vol 1
The Cottars
The Occasionals
---
Latest News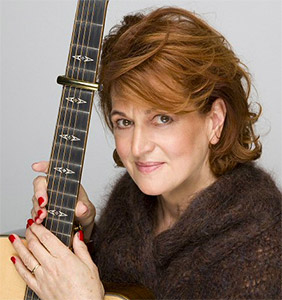 Barbara Dickson embarks on a UK tour between 1st February and 10th March 2019. See Barbara's website for all tour venues, dates and links for booking, and see albums by Barbara Dickson on Greentrax.
Malinky are currently finishing off a new studio album which will be available from Greentrax in March 2019. It will be packaged along with a second CD of tracks selected from their previous five albums, plus some live tracks. The double CD package will sell for the price of one CD. The band had a very successful gig at Celtic Connections on 25th January. See Malinky albums and news on Greentrax.
Dougie Mackenzie, a weel kent face from Inverness, recently recorded an album at Ian McCalman's Kevock Studio, Lasswade. Ian Green heard the first mixes and was so impressed he immediately invited Dougie to join Greentrax. The album will be released in May 2019.
---
Our Top Titles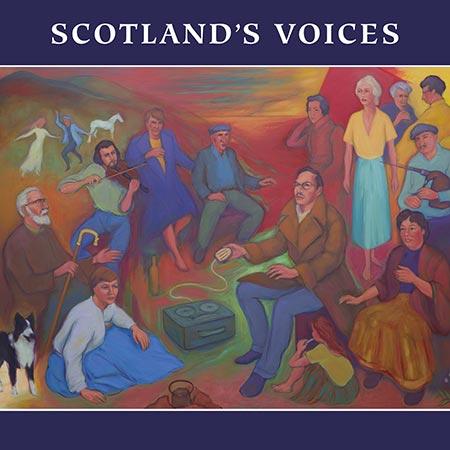 our Top 20 Best Sellers in 2018
Featuring albums from Duncan McCrone, AC Weir, Nick Keir, The McCalmans, Tony McManus, Barbara Dickson, Rura, Robin Laing, Daimh, Kathleen MacInnes and Eric Bogle.
Bestselling compilations or project albums included Far, Far From Ypres, Scotland's Voices, Greentrax 30th Anniversary Collection, Celtic Airs And Reflective Melodies, Celtic Women From Scotland, Sandy Bell's Ceilidh and A Highland Journey.
Our All Time Top 20 list includes albums from Fiddlers' Bid, Donnie Munro, Gordon Duncan, Salsa Celtica, Dick Gaughan, Shooglenifty, Peatbog Faeries, Catherine-Ann MacPhee and Aly Bain.
We are also offering £10 Limited Supply titles which include albums from The McCalmans, Eric Bogle, Malinky, The Easy Club, Sangsters, Rob MacKillop, Heather Heywood and Robin Laing.
Our bestselling Far, Far From Ypres CD & DVD titles are still available as a Special Offer set for £25.00
---
Ian Green & The Greentrax Team
Order online at Greentrax.com using your credit/debit card or your PayPal account.
Download the Greentrax full colour catalogue (pdf) showing releases to July 2018. We also provide a text-based catalogue (pdf).
Our transactions are processed by trusted services WorldPay and PayPal. You've previously subscribed through our website or directly with us.
Visit us on Facebook - your feedback is welcome. Please comment or drop us an email: info@greentrax.com
Greentrax Recordings Ltd, Cockenzie Business Centre, Edinburgh Road, Cockenzie, East Lothian EH32 0XL Scotland, UK