Greentrax Recordings
We're renewing our mailing list!
To continue receiving these monthly messages, sign up again from any page on our website…
You can alternatively just reply to this email to let us know you'd like to stay subscribed. We need you to opt in, so that we can continue to send you our newsletter updates and special offers. We really want to keep you up to date on all our news, so please stay in touch.
If you choose not to re-subscribe, this will be your last message.
---
New Release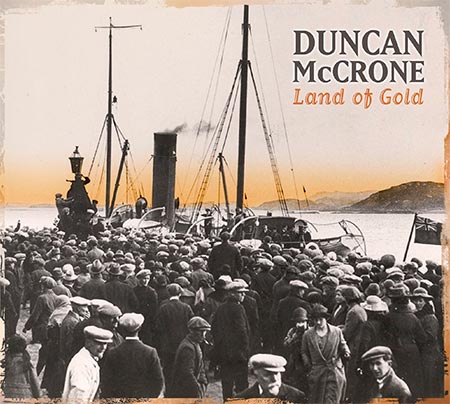 Duncan McCrone - Land Of Gold
​13 tracks: Land of Gold * If Wishes Were Fishes * Run, Run, Run * Honeymoon Bridge * The First Time Ever I Saw Your Face * The Pioneers * My Eldorado * Resurrection Road * Magic Shadow Show * Harbour Wall * My Old Man * The Song of The Skylark * The Surf and The Silver Fishes.
Duncan McCrone is a Glasgow-based singer-songwriter whose musical CV goes right back to the early Seventies, including spells with Hot Toddy, Dapplegrim and later the well established and hugely popular Glasgow band The Clydesiders, with whom he remained for eighteen years.
Duncan has made his fourth album, this time for Greentrax Recordings - Land Of Gold. Duncan surrounded himself with musical friends Cy Jack, Stevie Lawrence, Chris Stout, Ray Laidlaw and Finlay MacDonald - who often appear with him as The Tron Band - plus Rab Noakes, Sandy Brechin, Kathleen MacInnes and Catriona McKay.
(not final cover image)
PRE-ORDER for despatch as soon as available. We can despatch this title to you in advance of the official release date of 1st July.
---
Recent Release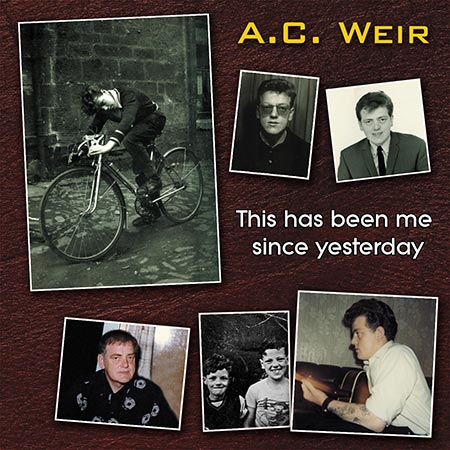 AC Weir - This Has Been Me Since Yesterday
12 tracks: Aberfan * Who Wrote The 12-Bar Blues * The Velvet Path To Glory * Thoughts From A Trench * Going Back To Georgia * My Ship Is Sailing Tomorrow * Back To The South * Hiroshima * Louisiana Lad * Ah Wis Like That * People Cannot Choose * Walk A Mile In His Shoes.
Glaswegian AC Weir releases his debut album at 77 years of age… This album is selling like hot-cakes! Sons Raymond and Graham have been doing some great interviews on radio including The Janice Forsyth Show on BBC Radio Scotland. The many responses have suggested the album is "brilliant".
In stock for despatch next working day.
---
Special Offer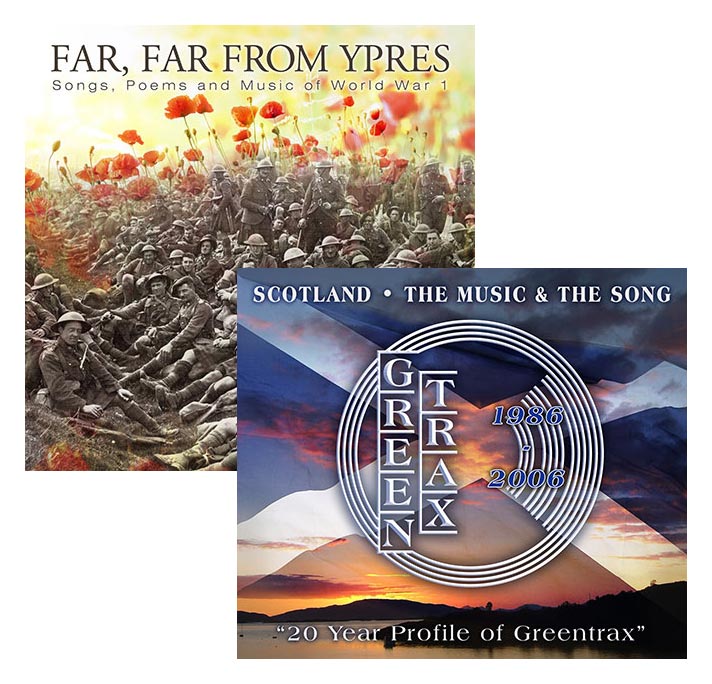 5CD Special Offer for £20
Limited Time Offer - buy Far, Far From Ypres - Songs, Poems & Music Of World War One together with Scotland, The Music And The Song - A 20 Year Profile Of Greentrax for £20 (includes UK postage and packing). 114 tracks in total.
---
Our Top Titles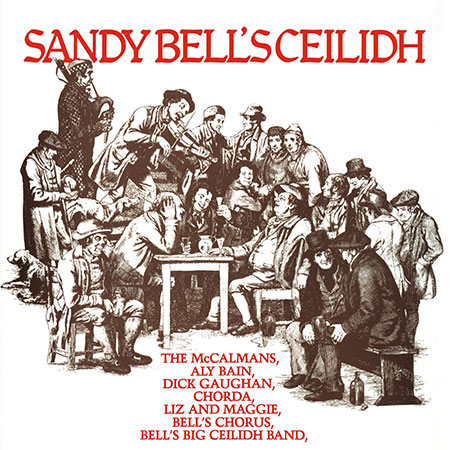 Our Top 20 Best Sellers in 2017 included albums from Tony McManus, Barbara Dickson, Matt Tighe, Kathleen MacInnes, Rura, Nick Keir, Alan Bell, Fraser & Ian Bruce and Archie Fisher.
Our All Time Top 20 list includes albums from Fiddlers' Bid, Donnie Munro, Gordon Duncan, Salsa Celtica, Dick Gaughan, Shooglenifty, Peatbog Faeries, Catherine-Ann MacPhee and Aly Bain.
We are also offering £10 Limited Supply titles which include albums from The McCalmans, Eric Bogle, Malinky, The Easy Club, Sangsters, Rob MacKillop, Heather Heywood and Robin Laing.
---
Ian Green & The Greentrax Team
Order online at Greentrax.com using your credit/debit card or your PayPal account.
Download the Greentrax full colour catalogue (pdf) showing releases to September 2016. We also provide a text-based catalogue (pdf).
Our transactions are processed by trusted services WorldPay and PayPal.
You've previously subscribed to this monthly newsletter through our website or directly with us.
Visit us on Facebook - your feedback is welcome. Please comment or drop us an email: info@greentrax.com
Greentrax Recordings Ltd, Cockenzie Business Centre, Edinburgh Road, Cockenzie, East Lothian EH32 0XL Scotland, UK