Greentrax Recordings
Download the Greentrax full colour catalogue (pdf) showing releases to September 2016.
---
New Releases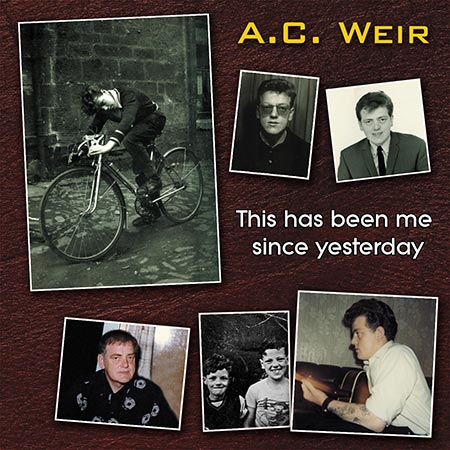 AC Weir - This Has Been Me Since Yesterday
12 tracks: Aberfan * Who Wrote The 12-Bar Blues * The Velvet Path To Glory * Thoughts From A Trench * Going Back To Georgia * My Ship Is Sailing Tomorrow * Back To The South * Hiroshima * Louisiana Lad * Ah Wis Like That * People Cannot Choose * Walk A Mile In His Shoes.
Glaswegian AC Weir releases his debut album at 77 years of age!
The music business has been transformed in the last couple of decades, but one of the plus points of the new digital landscape must surely be that technology makes it possible now for a man of 77, who had only previously performed at family gatherings, to release his debut album.
All the songs on This Has Been Me Since Yesterday were written by Alex (AC) Weir, a Glaswegian who in his spare time accumulated a significant body of work over the years. Original versions of his songs were recorded on an old reel-to-reel tape recorder at various points from the mid-1960s to the early 1990s, but were never designed for public consumption.
The title of the album is a phrase (once quoted in a sketch by Billy Connolly) that is common among Glaswegians of a certain age. It would generally be used by two people meeting on the street, each comparing notes on how busy they have been. "This has been me since yesterday" might be countered with "Aye, I've not sat down since I got up…".
Standout tracks include Aberfan (written in the immediate aftermath of the Welsh mining disaster in 1966); My Ship Is Sailing Tomorrow (a powerful ballad about a man wrongfully imprisoned for a crime he did not commit) and Going Back To Georgia (a beautifully melancholic piece featuring some stunning mandolin and pedal steel guitar from Danny Mitchell, who co-wrote Midge Ure's 1986 number 1 smash-hit If I Was).
In stock for despatch next working day.
---
Re-releases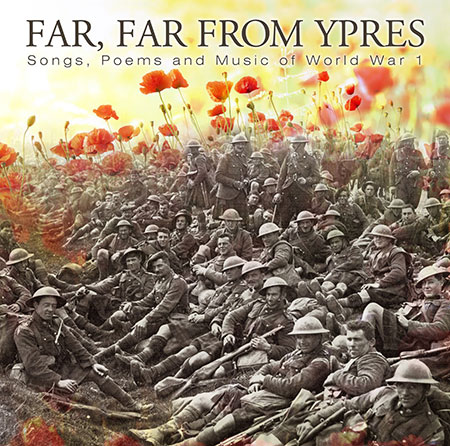 Far, Far From Ypres - Songs, Poems & Music Of World War One
The Far, Far From Ypres stage show, produced by Ian McCalman and with a huge cast of performers, will tour Scotland in 2018.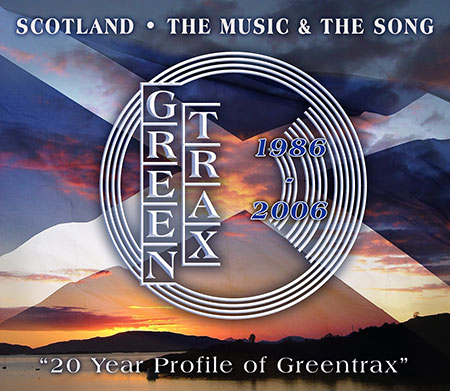 Scotland, The Music And The Song - A 20 Year Profile Of Greentrax
The 59 tracks for this 3CD compilation were carefully selected by Ian Green from over 300 albums, showcasing the remarkable Greentrax Recordings catalogue of Scottish traditional music.
Special Offer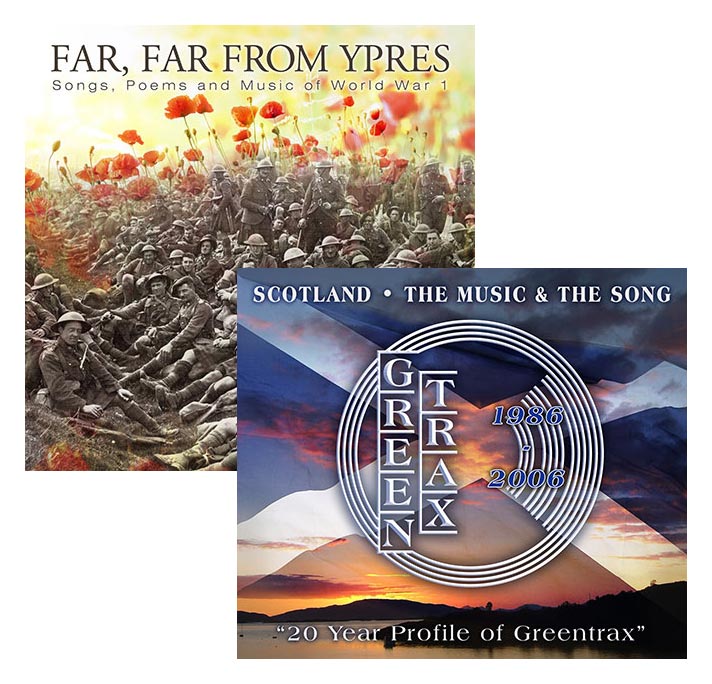 5CD Special Offer for £20
Limited Time Offer - buy both of the above re-release albums together for £20 (includes UK postage and packing). 114 tracks in total.
---
Recent Release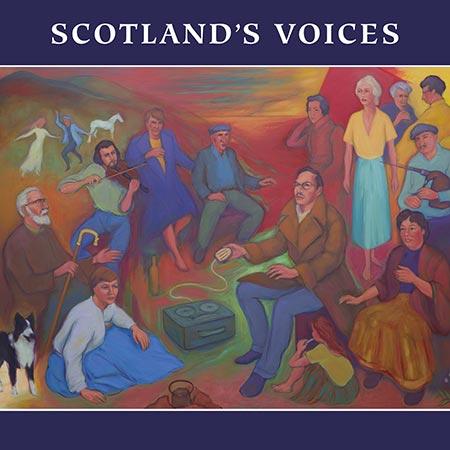 Scotland's Voices
16 tracks: Jeannie Robertson 'MacCrimmon's Lament' * Jimmy MacBeath 'Tramps and Hawkers' * Jean Redpath 'Auld Lang Syne' * Willie Scott 'Jamie Telfer of The Fair Dodheid' * Dolina MacLennan 'Tha Mi Duilich' (I Am Sorrowful) * Davie Stewart 'McGinty's Meal and Ale' * Aly Bain (with Ale Möller) 'Hector The Hero' * Belle Stewart 'The Berryfields of Blair' * Allan MacDonald (with Seudan) 'Thogail nam Bó' (MacFarlane's Gathering) * Willie Scott 'The Kielder Hunt' * Jimmy MacBeath 'Drumdelgie' * Flora MacNeil 'Mhic Iain 'Ic Sheumais' (Son of John, Son of James) * Belle Stewart 'Queen Among The Heather' * Jeannie Robertson 'The Battle of Harlaw' * Hugh MacDiarmid 'The Watergaw' (poem) * Hamish Henderson 'The Freedom Come All Ye'.
In August 2017 the painting Scotland's Voices by Alexander ('Sandy') Moffat, MBE was unveiled in the Saltire Society Rooms, Edinburgh. The painting imagines some of the influential singers, players and tradition bearers of the Scottish folk revival, assembled round the poet, folk song collector and pivotal figure of that revival, Hamish Henderson, deploying his trusty tape recorder.
In stock for despatch next working day.
---
Our Top Titles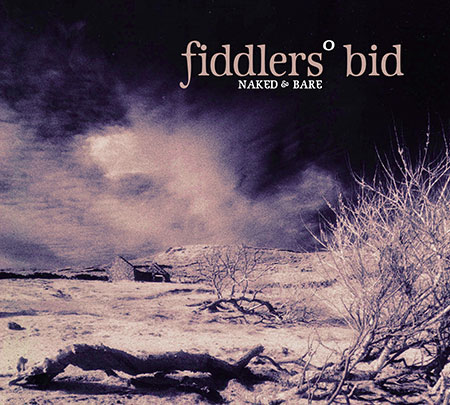 Our Top 20 Best Sellers in 2017 included albums from Tony McManus, Barbara Dickson, Matt Tighe, Kathleen MacInnes, Rura, Nick Keir, Alan Bell, Fraser & Ian Bruce and Archie Fisher.
Our All Time Top 20 list includes albums from Fiddlers' Bid, Donnie Munro, Gordon Duncan, Salsa Celtica, Dick Gaughan, Shooglenifty, Peatbog Faeries, Catherine-Ann MacPhee and Aly Bain.
We are also offering £10 Limited Supply titles which include albums from The McCalmans, Eric Bogle, Malinky, The Easy Club, Sangsters, Rob MacKillop, Heather Heywood and Robin Laing.
---
Ian Green & The Greentrax Team
Order online at Greentrax.com using your credit/debit card or your PayPal account.
We also provide a text-based catalogue (pdf).
Our transactions are processed by trusted services WorldPay and PayPal. You've previously subscribed through our website or directly with us.
Visit us on Facebook - your feedback is welcome. Please comment or drop us an email: info@greentrax.com
Greentrax Recordings Ltd, Cockenzie Business Centre, Edinburgh Road, Cockenzie, East Lothian EH32 0XL Scotland, UK