Greentrax Newsletter - August 2016
Greentrax Recordings
Celebrating 30 years of sending Scottish music worldwide
---
New Releases
---

Special Offer - get this Greentrax 30th Anniversary Collection FREE with any two other CD albums, for a limited time only.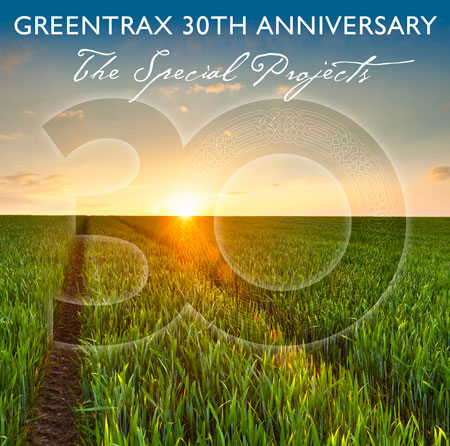 Now in stock for immediate despatch - special price of £8.99
2016 is the 30th Anniversary of Greentrax Recordings Ltd. This double CD has been selected from the "special projects" of the past 30 years and celebrates this milestone. Featured artists are:
Scots Women * Aly Bain MBE & Phil Cunningham MBE * The Scottish Pals Singers * Dick Gaughan * Siobhan Miller * Tony McManus, Alain Genty & Soig Siberil * Catherine-Ann MacPhee * The McCalmans * Mairi Campbell & Jack Evans * Robin Laing * Eilidh Shaw, Kathryn Nicoll, Mary Ann Kennedy, Jack Evans, Ian Hardie & Duncan MacGillivray * Sylvia Barnes & Sandy Stanage * Janet Russell & Christine Kydd * Bell's Big Ceilidh Band * Eric Bogle * Scottish Women led by Ishbel MacAskill * Alasdair Fraser & Natalie Haas * Brian McNeill * Heather Heywood * Hamish Moore * Benny Gallagher * Isla St Clair * Hamish Henderson * Gary West * Jean Redpath MBE * Mairearad Green * Dougie Pincock * Lizzie Higgins * The Pipes And Drums The 1st Battalion The Black Watch * Gordon Duncan
---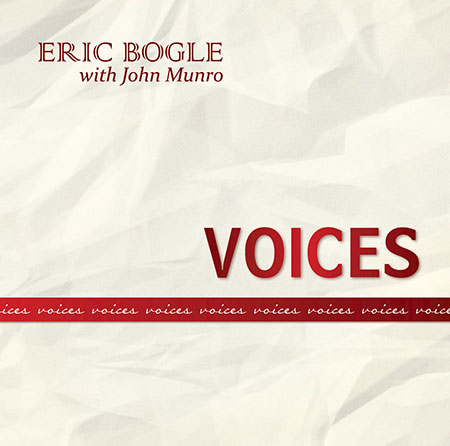 Now in stock for immediate despatch.
Greentrax is proud to have been associated with Eric Bogle since 1989. In those 27 years Greentrax has released all of Eric's live and studio albums, including his collaborations with long-time buddy and touring partner John Munro, plus various compilations and the 5CD box set Singing The Spirit Home.
Voices is another amazing collection of songs - eight from Eric himself, probably one of the greatest songwriters of the past several decades. There are two songs from John Munro, one from Peter Titchener and a song sent to Eric by Simon Wilkins. The album is eagerly awaited by the legions of Bogle fans in the UK, Europe and beyond, and will not disappoint.
---
---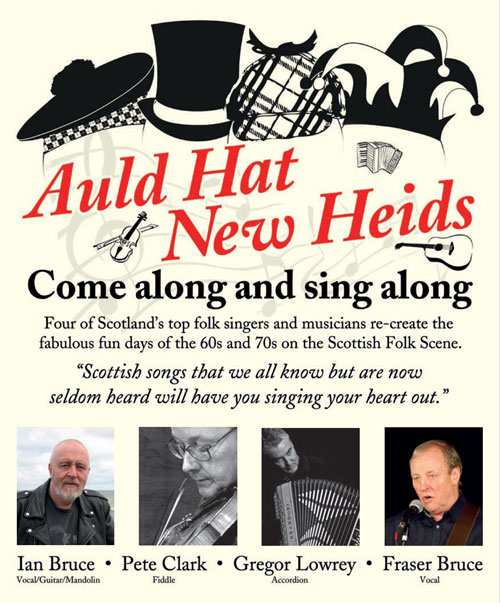 Four of Scotland's top folk singers and musicians recreate the fabulous fun days of the 1960s and 70s on the Scottish Folk scene, with a tour during August and September 2016. Come along and sing along with Ian Bruce (vocal, guitar, mandolin), Fraser Bruce (vocal), Pete Clark (fiddle) and Gregor Lowrey (accordion).
"Scottish songs that we all know but are now seldom heard will have you singing your heart out…"
---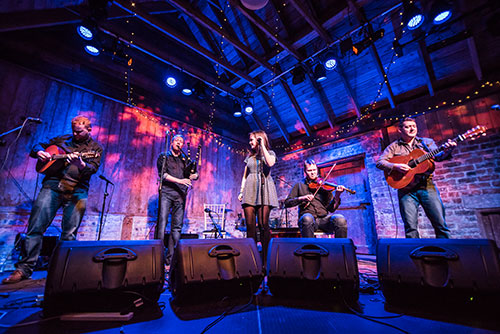 Daimh are excited to be heading back across the pond to the US during August. They'll also be making their first trip to Ontario, Canada. They look forward to seeing some familiar faces and making new friends!
SEE US, CANADIAN & SCOTTISH TOUR DATES
---
Catalogue
The Greentrax full colour catalogue (pdf format) lists all of our currently available recordings.
We also provide a text-based catalogue (pdf format).
---
Greentrax on Facebook
Visit us on Facebook - your feedback is welcome. Please comment or drop us an email!
---
Ian Green & The Greentrax Team
email: info@greentrax.com
Order online using your credit/debit card or your PayPal account, or call us on 01875 814 155 (UK). Our transactions are now processed by trusted services WorldPay and PayPal. You've previously subscribed through our website or directly with us.