Greentrax Recordings
Celebrating 30 years of sending Scottish music worldwide.
Download the Greentrax full colour catalogue (pdf) which lists most of our available recordings. Visit Greentrax.com for releases over the past year.
---
New Releases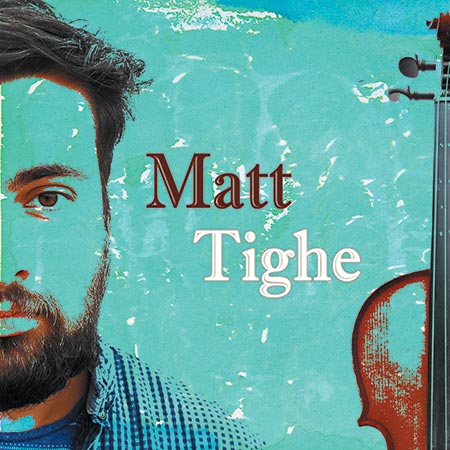 Matt Tighe
9 tracks: Meantime * Slade House * Minsteracres * King's * Port na bPucai * Cronin's: Wasted Day * Wild Geese * Southall * Clancy's
Matt Tighe was born in South London, with a London and Trinidadian background. He first discovered his love of traditional music and the fiddle listening to his parents' album collection: The Chieftains and Tom McConville & Pauline Cato in particular made a lasting impression. After attending Cambridge Folk Festival and listening to traditional music live, he decided to learn the fiddle in earnest. Eight years on he is an active member of the folk scene in the UK, playing at festivals, clubs and in sessions on a regular basis.
Matt has been a finalist in the Danny Kyle Open Stage at Celtic Connections and a semi-finalist in the BBC Radio 2 Young Folk Awards. His style of playing is influenced by Irish and Scottish. In recording his debut album at Watercolour Studios he was accompanied by some fine session musicians, including Tad Sargent (bouzouki etc), Chris O'Malley (piano), James Lindsay (double bass), Luke Daniels (melodeon) and Brian McNeill (concertina) who also produced the album. This is a stunning and enjoyable debut album by a real talent and Brian McNeill is greatly impressed by Matt.
Available for pre-order now - we can despatch this title to you in advance of the official release date of 3rd September.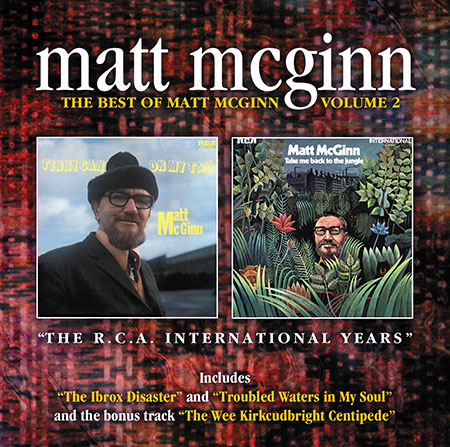 The Best Of Matt McGinn vol 2
The RCA International Years
25 tracks: Take Me Back To The Jungle * With Fire and With Sword * Tony Capaldi * Cead Mile Failte * The Little Carpenter * The Wurrum and The Sparra * Hi Jack * Life is a Fountain * Have a Banana * The Man They Could Not Hang * Tell Me What The Tea Leaves Tell Me * On The Beach at Portobello * The Wee Kirkcudbright Centipede (Bonus Track) * Tinny Can On My Tail * The Gay Liberation * I've Packed Up My Bags * Skull and Crossbones * Lady Chat * Wi' Jimmy Reid and Airlie * Troubled Waters in My Soul * Yes, Yes, U.C.S. * In A Neat Little Town * Rich Man's Paradise * Get Up, Get Out * Ibrox Disaster
This compilation album by Matt McGinn was first released on licence by Greentrax Recordings in 2003 and having recently negotiated an extension of the licence with Sony Music we are pleased to re-release the album on this, the 40th Anniversary of Matt's death.
The humour, uncanny perceptiveness and rare talents of Matt McGinn made him a household name in Scotland and in folk circles throughout the world. He was a native of Gallowgate, one of Glasgow's less affluent areas, a bizarre part of the old town in whose tenement closes and back courts grew the seeds of his music, poetry, social observations and unique humour. In the early 1950s Matt's determination, natural gifts and vision made him a prominent figure in the contemporary Glasgow folk movement. His reputation spread to America where in 1962 he sang in a Carnegie Hall concert with Bob Dylan and Pete Seeger. Matt went on to be regarded as one of Britain's most powerful folk writers, with over 500 songs to his credit, and as a performer of his inimitably potent songs he became one of Scotland's leading folksingers.
Available for pre-order now - we can despatch this title to you in advance of the official release date of 3rd August.
---
Special Offers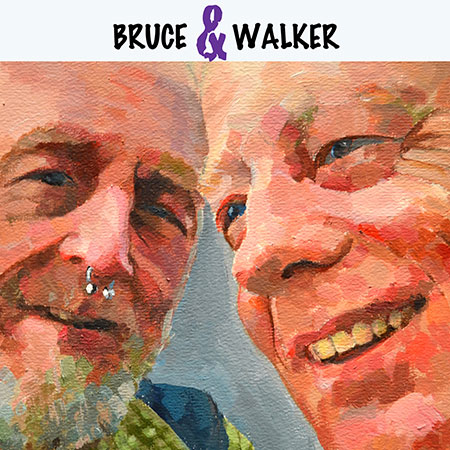 Ian Bruce and Ian Walker - Born To Rottenrow
CD and DVD set - £10.00
DVD tracks: Hawks and Eagles * Grey Funnel Line * Blodwen's Dream * The Lea-Rig * Mr Bloom * Some Hae Meat * Mellow * Child On The Green * Singing The River * The Hills of Isle Au Haut * Blue Denim Days * (plus other material)
CD tracks: I Stand Tall * Miss Salfka Sings * November Grey * The Shawl * When I Spoke To Felix * Ode To An Old Friend * Mary Button * Lucie's Song * This Road * Honest Man * Old Love * If I Live To The Same Old Age As Mama
Ian Bruce and Ian Walker are well known singers and songwriters in their own right, and were in fact a hardworking duo some years back, but then decided to go their own solo ways. Recently the duo re-formed under the name Bruce & Walker and have been gigging around Scotland and beyond, causing quite a buzz along the way with a mix of their old and new songs.
This release consists of a DVD and CD combination set: the DVD, which was filmed before invited friends in the informal surroundings of Ian McCalman's Kevock Digital Studio in Lasswade, includes songs from their older repertoire. There is also a guest appearance by Fraser Bruce who sings The Grey Funnel Line and The Hills Of Isle Au Haut.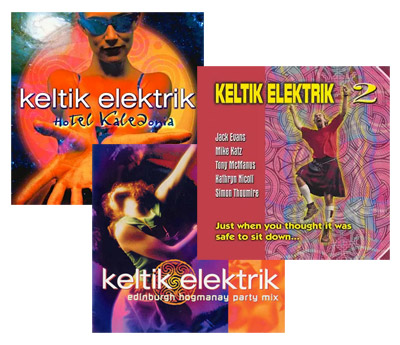 Keltik Elektrik Hogmanay Party
3CD Box Set - £25.00
30 tracks
These albums of Scottish music aim to provide a wild and wicked soundtrack for New Year celebrations, wherever you may be. They're meant for fun and not directed at the traditionalist, although we feel sure many of that ilk may well enjoy this unusual and unorthodox approach to the music!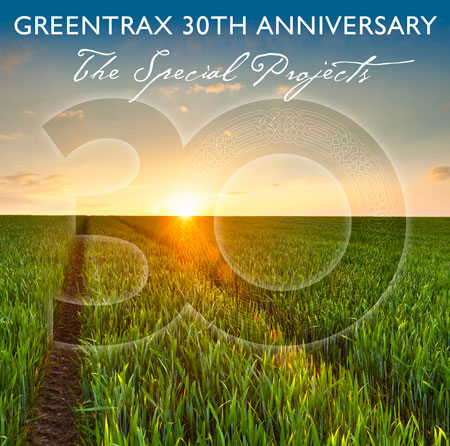 Greentrax 30th Anniversary Collection - The Special Projects
Double CD - £8.99 or FREE with any two or more other CDs in your order (box sets excluded).
30 tracks
This special projects selection includes tracks from albums which were later featured in sell-out concerts at the Celtic Connections festival in Glasgow, as well as other albums which were actually recorded there and at other venues.
---
Ian Green & The Greentrax Team
Order online at Greentrax.com using your credit/debit card or your PayPal account.
We also provide a text-based catalogue (pdf).
Our transactions are processed by trusted services WorldPay and PayPal. You've previously subscribed through our website or directly with us.
Visit us on Facebook - your feedback is welcome. Please comment or drop us an email: info@greentrax.com
Greentrax Recordings Ltd, Cockenzie Business Centre, Edinburgh Road, Cockenzie, East Lothian EH32 0XL Scotland, UK