Greentrax Recordings
Celebrating 30 years of sending Scottish music worldwide.
Download the Greentrax full colour catalogue (pdf) which lists most of our available recordings. Visit Greentrax.com for releases over the past year.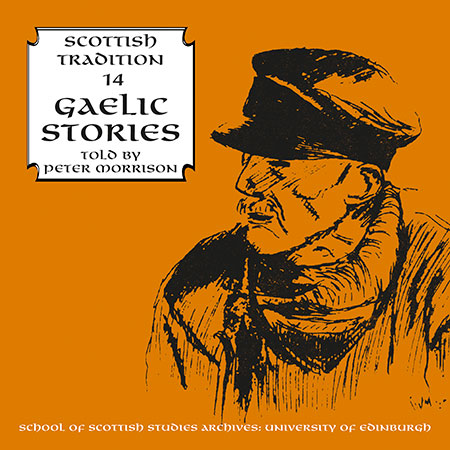 Gaelic Stories Told By Peter Morrison
Scottish Tradition Series vol 14 - re-release on CD
6 tracks: Aisling air Te a Chaidh a Bhathadh (A Dream of a Drowned Woman) * Taibhs ag innse mu Ulaidh (A Ghost Tells of Hidden Treasure) * An Crodh Mara (The Sea Cattle) * Na Sidhichean a' Gold Leanabh (A Child Stolen by The Fairies) * An Tailleir agus na Mnathan Isgaich (The Tailor and The Fishing Wives) * Gille an Fheadain Duibh (The Lad With The Black Chanter).
This is a CD re-release of the 1995 Greentrax music cassette (catalogue number CTRAX9014) and is Volume 14 in the Scottish Tradition Series, from the archives of The School of Scottish Studies. The Series has been widely acclaimed.
Peter Morrison, a crofter-fisherman from the small Hebridean island of Grimsay, which lies between North Uist and Benbecula, was recorded by D A MacDonald between 1962 and 1974 on Grimsay. A man of many talents apparently, Peter was a very highly regarded Gaelic storyteller and six of his favourite stories are included on this CD.
Available for pre-order now - we can despatch this title to you in advance of the official release date of 3rd July.
---
May 2017 News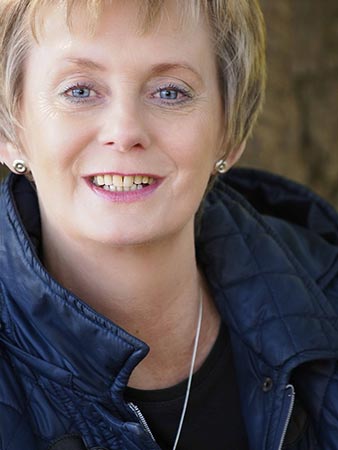 Gaelic singer Margaret Stewart has performance dates coming up later in 2017:
22nd June: West End Festival, Glasgow
6th to 10th July: Rudolstadt Festival, Germany (Tobar an Dualchais / Kist o' Riches concert)
7th to 11th August: Seascape of Gaelic Song, Sabhal Mor Ostaig Gaelic college (leading a 5 day short course)
12th to 13th August: Amazing Ages, Fort George (Historic Scotland event)
20th to 25th September: American Mod, near Washington DC
10th to 14th October: Celtic Colours festival, Cape Breton
Search the Greentrax website for albums featuring Margaret Stewart.
---
Special Offer
underground-films.cc

Get the Greentrax 30th Anniversary Collection FREE with any two or more other CDs in your order (box sets excluded).
---
Ian Green & The Greentrax Team
Order online at Greentrax.com using your credit/debit card or your PayPal account.
We also provide a text-based catalogue (pdf).
Our transactions are processed by trusted services WorldPay and PayPal. You've previously subscribed through our website or directly with us.
Visit us on Facebook - your feedback is welcome. Please comment or drop us an email: info@greentrax.com
Greentrax Recordings Ltd, Cockenzie Business Centre, Edinburgh Road, Cockenzie, East Lothian EH32 0XL Scotland, UK