Greentrax Recordings
Celebrating 30 years of sending Scottish music worldwide.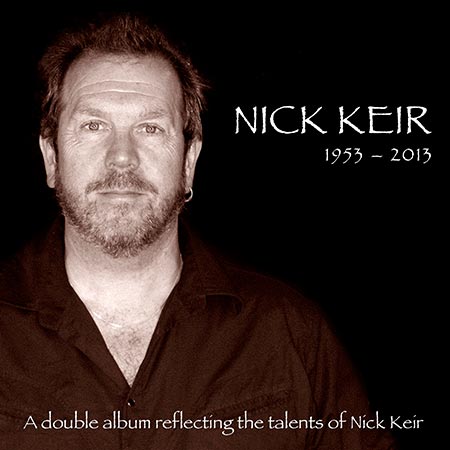 Nick Keir 1953-2013
A double album reflecting the talents of Nick Keir.
After a time with the group Finn McCuill, a tour with poet Norman MacCaig and his work with the 7:84 Theatre Company, the late Nick Keir joined The McCalmans in 1982. He remained with the group for the next thirty years and toured all over the world as one of the best known and most successful Scottish traditional acts. Many of Nick's own songs entered the repertoire of The McCalmans but at the same time Nick made many solo appearances, including his sell-out Edinburgh Festival Fringe shows, and still found time to record four solo albums.
In 2004 The McCalmans were inducted into the Scottish Traditional Hall of Fame and were presented with the Lifetime Achievement Award. When The McCalmans retired in 2010, Nick pursued many prestigious projects but died of a serious illness in 2013 at far too young an age. Nick has been described as a modest and infinitely courteous man, a true poet and a remarkably talented singer/songwriter.
The thirty-seven tracks on this double CD are mainly selected from his four solo albums: Rumours Of Snow, All Over This Town, Fishing Up The Moon and The Edge Of Night, plus tracks from most of The McCalmans albums he featured on. All songs were written by Nick Keir apart from Envy The Wind by Lucinda Williams, which Nick always included in his solo gigs. Double CD for the price of a single CD.
"A truly remarkable collection…"
available for pre-order now
---
April 2017 News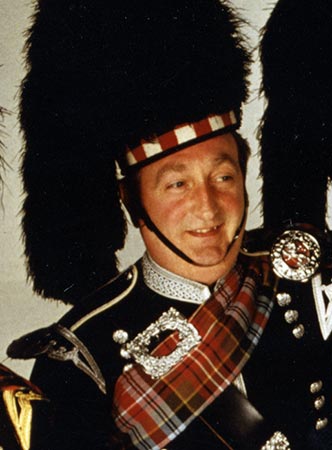 It is with sadness Ian Green reports that Pipe Major Iain McLeod of Edinburgh City Police Pipe Band (Lothian & Borders Pipe Band) passed away at the end of March, after a fall at home resulting in a hip fracture. Iain led the Band from 1959 until his retirement from the Police in 1978. Under his leadership the Band was one of the most universally recognised and successful pipe bands of all time, winning the World Pipe Band Championships five times. In 2016 Greentrax was proud to release a compilation album selected from the Band's LPs, Revisited - Pipe Major Iain McLeod's Selection. Iain was delighted with the release.
Matthew Tighe, a hugely talented young English fiddler, is currently recording his debut album under the guidance of producer Brian McNeill at Watercolour Studios.
The brilliant Gaelic singer Sineag Macintyre is to record her debut album for Greentrax later this year.
Release information for both of these albums will follow shortly.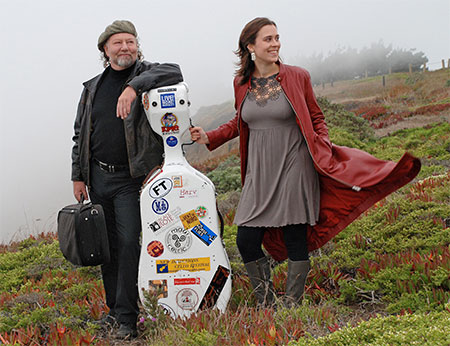 Alasdair Fraser & Natalie Haas continue to tour around the US, and have performance dates lined up in the UK too in May 2017:
Thursday, May 18th: Eastgate Arts Center, Peebles
Friday, May 19th: Masham Town Hall, Masham, Ripon
Sunday, May 21st: Matthews Hall, Topsham, Exeter
Tuesday, May 23rd: Ropetackle Arts Center, Shoreham-by-Sea
Wednesday, May 24th: King's Place, Kings Cross, London
Friday, May 26th: New Cut, Halesworth, Suffolk
---
Special Offer

Get the Greentrax 30th Anniversary Collection FREE with any two or more other CDs in your order (box sets excluded).
---
Catalogue
The Greentrax full colour catalogue (pdf format) lists all of our currently available recordings.
We also provide a text-based catalogue (pdf format).
---
Greentrax on Facebook
Visit us on Facebook - your feedback is welcome. Please comment or drop us an email!
---
underground-films.cc
Ian Green & The Greentrax Team
email: info@greentrax.com
Order online at www.greentrax.com using your credit/debit card or your PayPal account, or call us on:
01875 814 155 (UK)
Our transactions are processed by trusted services WorldPay and PayPal. You've previously subscribed through our website or directly with us.
Greentrax Recordings Ltd, Cockenzie Business Centre, Edinburgh Road, Cockenzie, East Lothian EH32 0XL Scotland, UK