Greentrax Newsletter - June 2016
Greentrax Recordings
Celebrating 30 years of sending Scottish music worldwide
---
New Releases
---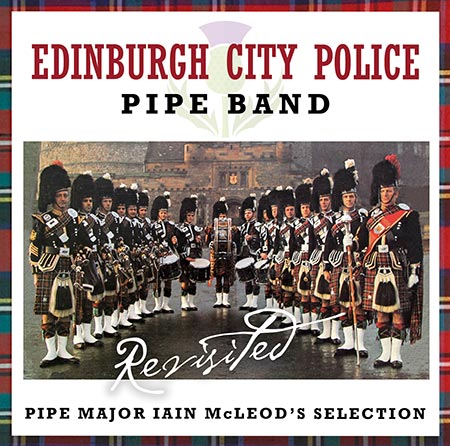 The Edinburgh City Police Pipe Band was one of the most universally recognised and successful pipe bands of all time. In its 130-year history it won virtually every competition award and accolade available.
This album represents Pipe Major Iain McLeod's personal selection of tracks from the Band's five albums under his leadership. It illustrates that the quality of the Band's performances has stood the test of time over more than half a century, despite considerable advances in recording equipment and instrument technology.
We should be able to despatch this pre-order title to you in advance of the official release date of 5th July.
---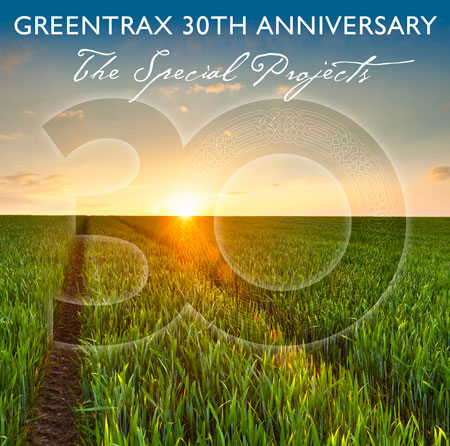 2016 is the 30th Anniversary of Greentrax Recordings Ltd. This double CD has been selected from the "special projects" of the past 30 years and celebrates this milestone.
This selection includes tracks from albums which were later featured in sell-out concerts at the Celtic Connections festival in Glasgow, as well as other albums which were actually recorded live at Celtic Connections and other venues.
We should be able to despatch this pre-order title to you in advance of the official release date of 5th August.
---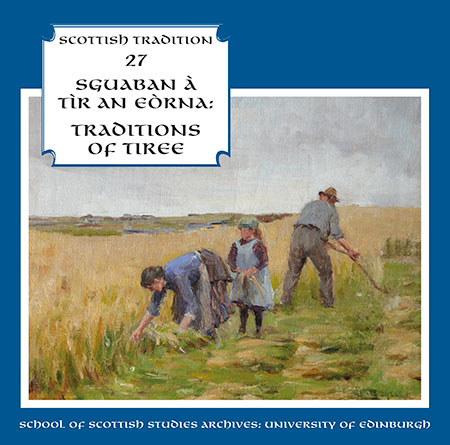 The oral tradition of the Hebridean island of Tiree began to be recorded by The School of Scottish Studies soon after its inception in 1951. Its first full-time collector and researcher, Calum MacLean visited in 1953 and his recordings are the earliest from the island in the Sound Archive. He was followed by Dr Hamish Henderson and several others.
29 tracks of traditional song and music - Scottish Tradition Series vol 27.
Now in stock.
---
---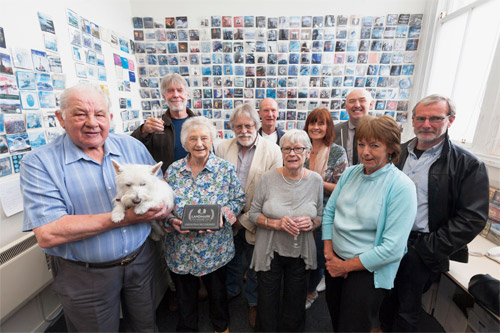 Ian Green was presented this month with the prestigious Hands Up For Trad Landmark Award by Simon Thoumire at the Greentrax office in Cockenzie. The Landmark Awards exist to record the amazing landmarks that Scottish cultural organisations reach - in the case of Greentrax, 30 years of top quality releases.
---
Catalogue
The Greentrax catalogue (pdf format) lists all of our currently available recordings.
---
Greentrax on Facebook
Visit us on Facebook - your feedback is welcome. Please comment or drop us an email!
---
Ian Green & The Greentrax Team
email: info@greentrax.com
Order online using your credit/debit card or your PayPal account, or call us on 01875 814 155 (UK). Our transactions are now processed by WorldPay as well as PayPal. You've previously subscribed through our website or directly with us.