Greentrax Newsletter - May 2016
Greentrax Recordings
Celebrating 30 years of sending Scottish music worldwide
---
June 2016 Release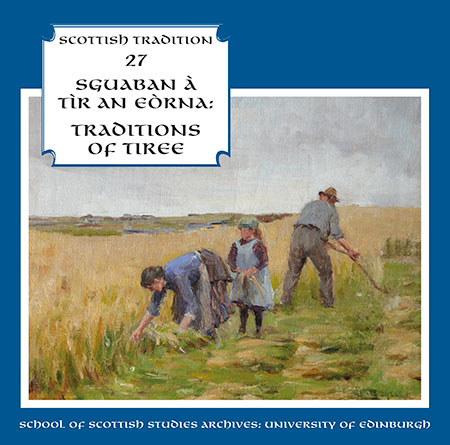 The oral tradition of the Hebridean island of Tiree began to be recorded by The School of Scottish Studies soon after its inception in 1951. Its first full-time collector and researcher, Calum MacLean visited in 1953 and his recordings are the earliest from the island in the Sound Archive. He was followed by Dr Hamish Henderson and several others.
29 tracks of traditional song and music.
We should be able to despatch this pre-order title to you in advance of the official release date of 6th June.
---
Artist performance dates
The Edinburgh City Police Pipe Band - forthcoming compilation
Greentrax Recordings 30th Anniversary compilation album
---
Catalogue
The Greentrax catalogue (pdf format) lists all of our currently available recordings.
---
Greentrax on Facebook
Visit us on Facebook - your feedback is welcome. Please comment or drop us an email!
---
Ian Green & The Greentrax Team
email: info@greentrax.com
Order online using your credit/debit card or your PayPal account, or call us on 01875 814 155 (UK). Our transactions are now processed by WorldPay as well as PayPal. You've previously subscribed through our website or directly with us.